Welcome to Mad About Madeleines by Alyssa Pittner, the home to Orange Creamsicle Madeleines. Mad About Madeleiens is a cottage food opperation in south florida, I work out of my home kitchen making many unique madeleine flavors as well as other sweet treats. Currently serving the Palm Beach Gardens/Jupiter/Juno Beach & surrounding area!

Locally you can find a 3 pack of my signature Orange Creamsicle Madeleine flavor at TerMarsch Groves in Juno Beach, Fl! For new flavors, quicker updates & ordering contact Mad About Madeleiens on Facebook or Instagram. Thank you for your patience, I look forward to serving you!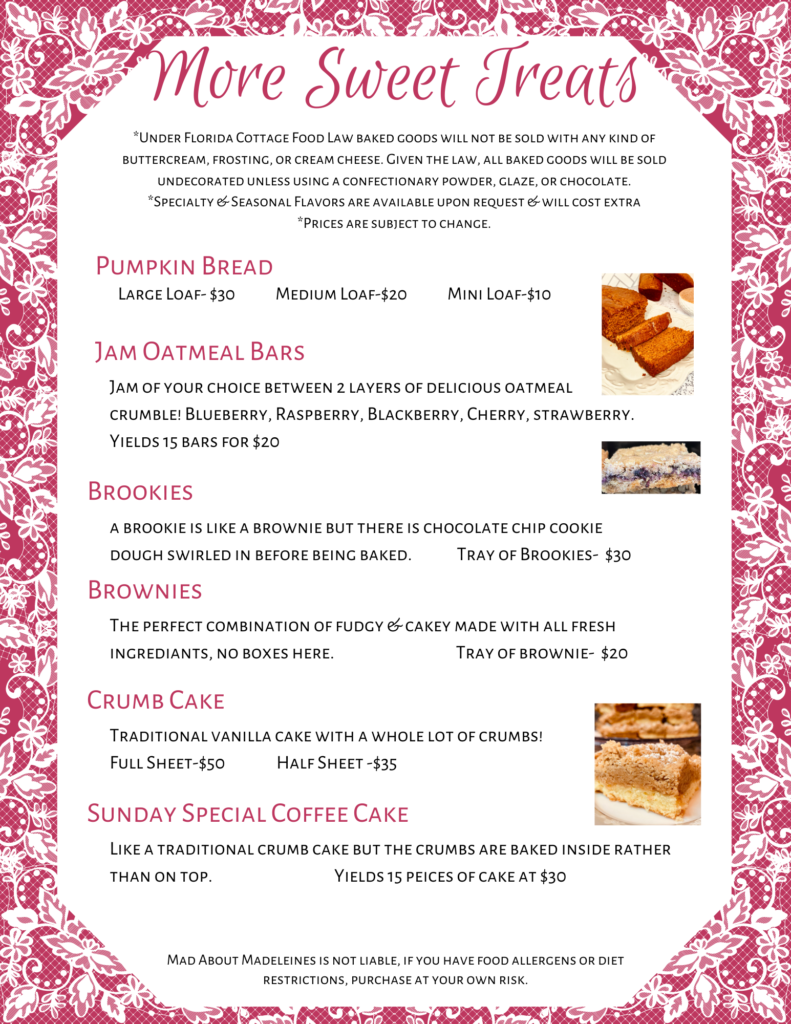 Orders must be placed a week prior to your pick up in Palm Beach Gardens Fl. For more information & ordering please Facebook message me here or on Instagram here. Thank you!
Mad About Madeleines is not liable, if you have food allergens or diet restrictions, purchase at your own risk.