This crowd-pleaser is semi-homemade to cut some prep time before slow cooking in your crockpot!
Jump to Recipe
This post contains affiliate links. That means if you click on any links, sales made through such links will reward me with a small commission – at no extra cost to you. I only promote companies or products I personally use or believe in.
---
Every year at the start of football it's a tradition in our home for me to make my crockpot chili! Chili is definitely one of those recipes everyone has. I know you are probably thinking well what's so special about your crockpot chili? I'll get there but first off when it comes to cooking that's not my favorite thing to do so the easier the better. This recipe uses some store-bought ingredients making it a semi-homemade easy dinner. I am definitely the baker in our house and my husband does more of the cooking. That doesn't mean I don't like cooking or I don't cook but it just means my savory recipes will be really easy because I'd rather just throw things in the oven/crockpot/instant pot/or on the stove and walk away.
My crockpot chili recipe does require the crockpot but if you are in a rush you can do this on the stove for about 30 minutes to an hour (longer cooking means better flavor). I prefer using my crockpot since it cooks nice and slow helping to develop those flavors. Bonus, you can put a liner in your crockpot, and once dinner is done throw the liner out and there's less clean up! I know the person who washes the dishes in your home is happy to hear that.
---
What is different about my crockpot chili?
I actually use salsa as part of the base but that's not the only thing I do. My husband has bad heartburn from almost anything so I like to throw cinnamon in my chili, it isn't much but I find it really helps with the acidity. Lastly, chocolate! Yup, you read that right I put chocolate in my chili. I know you are probably saying gross, but seriously it really deepens the flavor of an already awesome crowd pleaser. I started with just cocoa powder but then I said what the hell I'm putting both in! Don't put in sweet chocolate though, stick with bittersweet, even semi-sweet is okay, dark is great too, stay away from milk it's too sweet. Chocolate is what sets my crockpot chili apart! If you like it spicy and have a really good chili oil I recommend you cook your aromatics and meat in that. Every time I make my chili, as a side I always have my Simple Toaster Oven Honey Cornbread, which can easily be made in either the toaster oven or regular oven.
---
Procedure
While this chili is easy, it isn't completely hands-off. I like to pack this chili with onions and peppers, so aside from the salsa which has onions and peppers I like to chop up some extra and cook them in a large skillet prior to cooking my meat. Next, I cook the ground beef and while it's cooking I throw all of the other ingredients into the crockpot. Finally, once the meat has browned and there is almost no pink I strain the fat with this nifty snap-on strainer, cook just a touch longer till there is no pink, then throw it in my crockpot. I then give everything a really good mix and set for 6 hours on low!
---
Crockpot Chili
This crowd-pleaser is semi-homemade to cut some prep time before slow cooking in your crockpot!
Ingredients
2

tbsp

olive oil

or chili oil for an extra kick

1.5

lbs

ground beef

more if you like it really meaty

1

large onion chopped

1

pepper chopped

1

14 oz

can zesty chili diced tomatoes

2

14 oz

cans tomato sauce

1

15oz

can red kidney beans drained and rinsed

1

jar

chunky salsa

1

tbsp

chili powder

1/2

tbsp

ground cumin

1/2

tbsp

paprika

1/2

tsp

cocoa powder

4

oz

chocolate dark or bittersweet

semi sweet is okay but no milk chocolate

1/4

tsp

ground coriander

1/4

tsp

cinnamon powder

optional

1

tsp

sugar

salt, pepper and garlic powder to taste
Instructions
in a large skillet heat up 1 tbsp of oil, sauté onions and peppers until translucent over medium heat. When they are done put them in your lined crockpot.

To the same skillet, add the other tablespoon of oil, and once hot add your ground beef, salt, pepper, and garlic powder it, then break up the meat. Continue breaking up the meat until there are no chunks, continue to let it cook.

While the meat is still cooking combine the rest of the ingredients into your crockpot. Once your meat is browned and there is barely any pink, drain the fat, next let it cook just a bit longer making sure there is no pink.

Add your cooked ground beef to your crockpot and set it for 6 hours on low. Serve hot with your favorite toppings and some cornbread!
Notes
Make sure you don't use sweet chocolate!
If you are sensitive to cinnamon and don't love it, skip it.
If you like it spicy I recommend using chili oil in place of the olive oil
This makes enough for 8 people, great for leftovers. Keep in the fridge for 3-4 days and 4-6 months in the freezer.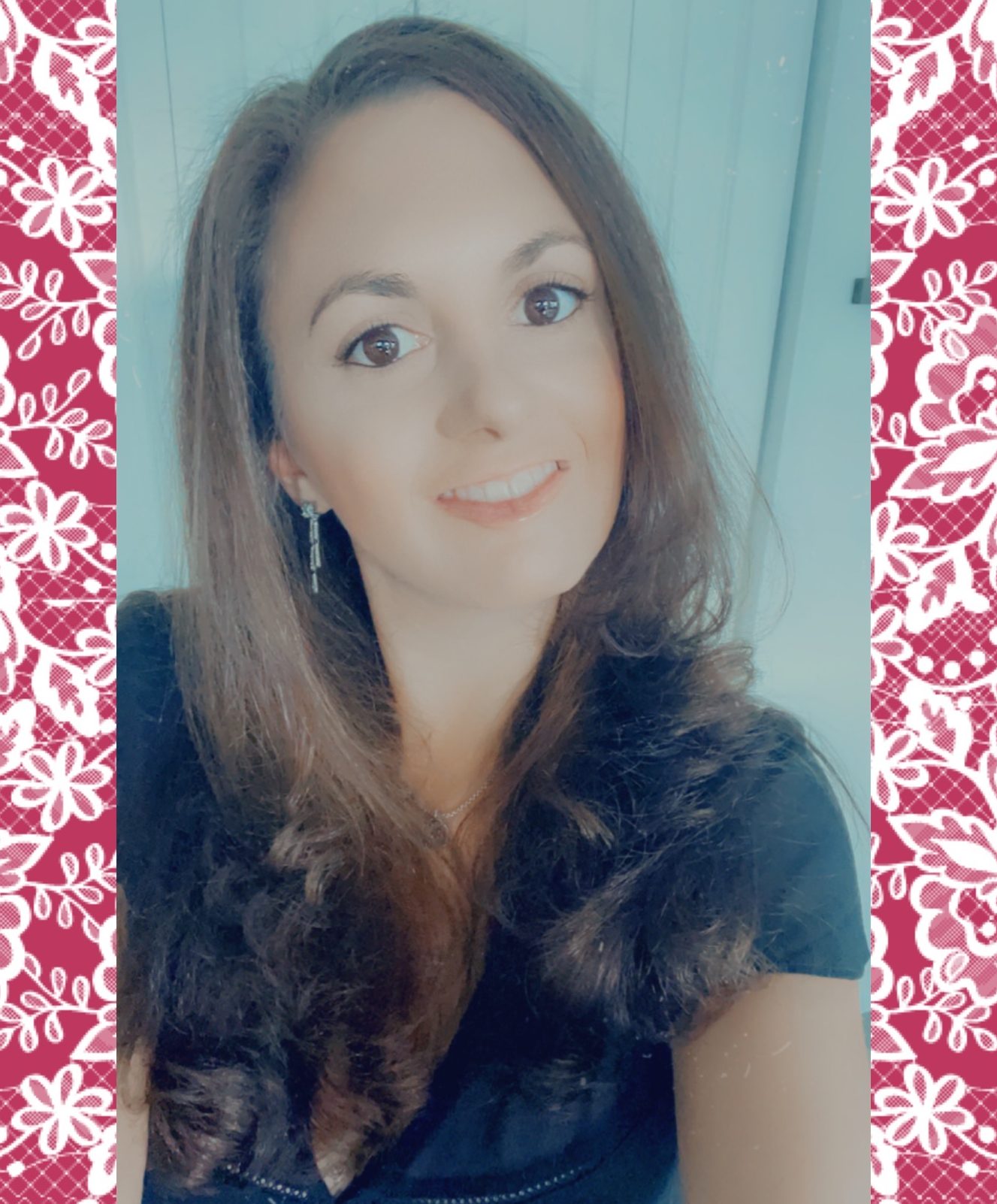 Hey there! I'm the owner & author of Life Is Homemade (the blog), as well as Mad About Madeleines. I hope you enjoyed some of the delicious recipes, how-to's, DIYs, & product reviews I blogged about. Thank you for your previous support I hope you stick around on my new journey with Mad About Madeleines.