This simple honey cornbread is perfect as a little breakfast, side, or a snack. You can even double it to make it in the regular oven too!
Jump to Recipe
This post contains affiliate links. That means if you click on any links, sales made through such links will reward me with a small commission – at no extra cost to you. I only promote companies or products I personally use or believe in.
---
Hey, there so today I wanted to share this honey cornbread for making it in the toaster oven but incase you don't have a one this can easily be doubled and made in the regular oven as well, I have both versions below.
Why in the toaster oven?
Like most people, I used to buy the boxed stuff but I am not going to bore you with my tales of woe why I no longer use boxed products and bake everything from scratch but I'll explain to you why the hell would I be baking a cornbread on my toaster oven! If you haven't already noticed I absolutely love to bake! Last week I was in the process of making my crumb cake for our 7th wedding anniversary when all of a sudden I hear a horrible weird spark like noise from behind me. I turn around to see that my oven was sparking, smoking, and looked like it was about to go on fire! I immediately turned the oven off freaking out thinking oh my god I almost had a fire!
I call my husband and start freaking out 1 because I didn't know we didn't have a fire extinguisher and 2 then the thought of having a broken oven sunk in and I was extremely upset! Yes, I know its not the worst thing in the world, but baking is my stress reliever so not having an oven is a very very big deal! Luckily I was able to get it fixed after about 5 days, 1 uncooked instant pot crumb cake, and 1 successful toaster oven honey cornbread!
Yes I know I am absolutely insane, but no joke not having an oven is like not having air, water, or coffee. For me, it's just not possible to function without an oven! Before my oven could get fixed I did some experimenting and noticed it's not very easy to bake in the instant pot but I thought hmm I have a toaster oven. At that point, I knew wasting more ingredients for crumb cake would be silly but I had my chili in the crockpot and I love having my honey cornbread on the side! I said to my self alright what baking dish do I have that I can fit into my toaster oven. I remembered I had this cute little 5×7 stoneware baking dish that would be perfect! I immediately went to halfling the recipe I normally make to create a simple toaster oven version! Originally I was going to do a normal honey cornbread post but I thought why not include both right here so it is completely up to you how much and where you want to bake it.
First off this recipe was adapted from All Recipes and I tried this one but it fell very short for me. The base of this was good but I of course did my own spin to make it amazing!
---
What did I change?
The original recipe had less sugar and honey which I felt wasn't very Honey-ish at all. I added extra honey and extra sugar so you definitely taste the difference. They also don't have salt in their recipe which I found odd so I added it. I had tried the original and felt that using all heavy cream was too much, it made the cornbread so crumbly it was so hard to eat it. I decided to try this using all milk and then I felt it was way too dense. Finally, I did a mixture of both 2% milk and heavy cream and I was extremely happy with the results. I kept everything else the same with this recipe but I baked it longer and used a different size baking pan. I didn't do any special add-ins to it but you could easily incorporate some bacon, cheese, and/or some jalapeno peppers if you like that sweet-salty spicy blend! Below I'll include both recipes the half version for your toaster oven and the full version for your oven.
---
Simple Toaster Oven Honey Cornbread
This simple toaster oven honey cornbread is perfect as a little breakfast, side, or a snack. You can even half it to make it in the toaster oven too!
Equipment
Toaster oven/oven

5×7 or 11×7 baking pan/dish

bowls
Ingredients
1/2

cup

flour

1/2

cup

cornmeal

2.5

tbsp

sugar

1/4

tsp

salt

2.5

tbsp

honey

1

tsp

baking powder

1/4

cup

2% milk

1/4

cup

heavy cream

1/8

cup

vegetable oil

1

eggs
Full cornbread regular OVEN version
1

cup

all-purpose flour

1

cup

cornmeal

1/3

cup

sugar

1/2

tsp

salt

1/3

cup

honey

2

tsp

baking powder

1/2

cup

2% milk

1/2

cup

heavy cream

1/4

cup

vegetable oil

2

eggs
Instructions
For the toaster oven just make sure your controls are set to bake and 400 degrees you don't need to preheat the toaster oven it heats up fast enough but for the oven, version preheat oven to 400 degrees F (200 degrees C). Lightly grease a 5/7 baking dish for the toaster oven or an 11×7 inch baking pan for the oven, set to the side.

In a medium/large bowl, stir together flour, cornmeal, sugar, salt, and baking powder. Make a well in the center of the dry ingredients. Add the milk, cream, oil, honey, and egg/eggs; stir to combine. Pour batter into prepared baking pan.

Bake in the toaster oven/preheated oven for 25 to 30 minutes, until a toothpick inserted into the center, comes out clean.
Notes
As I stated above this recipe is easily suited to make it in either the toaster oven or oven. It's nice to make the smaller version when you just want a quick side or snack!
You can easily customize this by adding some bacon, cheese, or jalapeno peppers. Have fun with it.
If you like this recipe you may also enjoy these.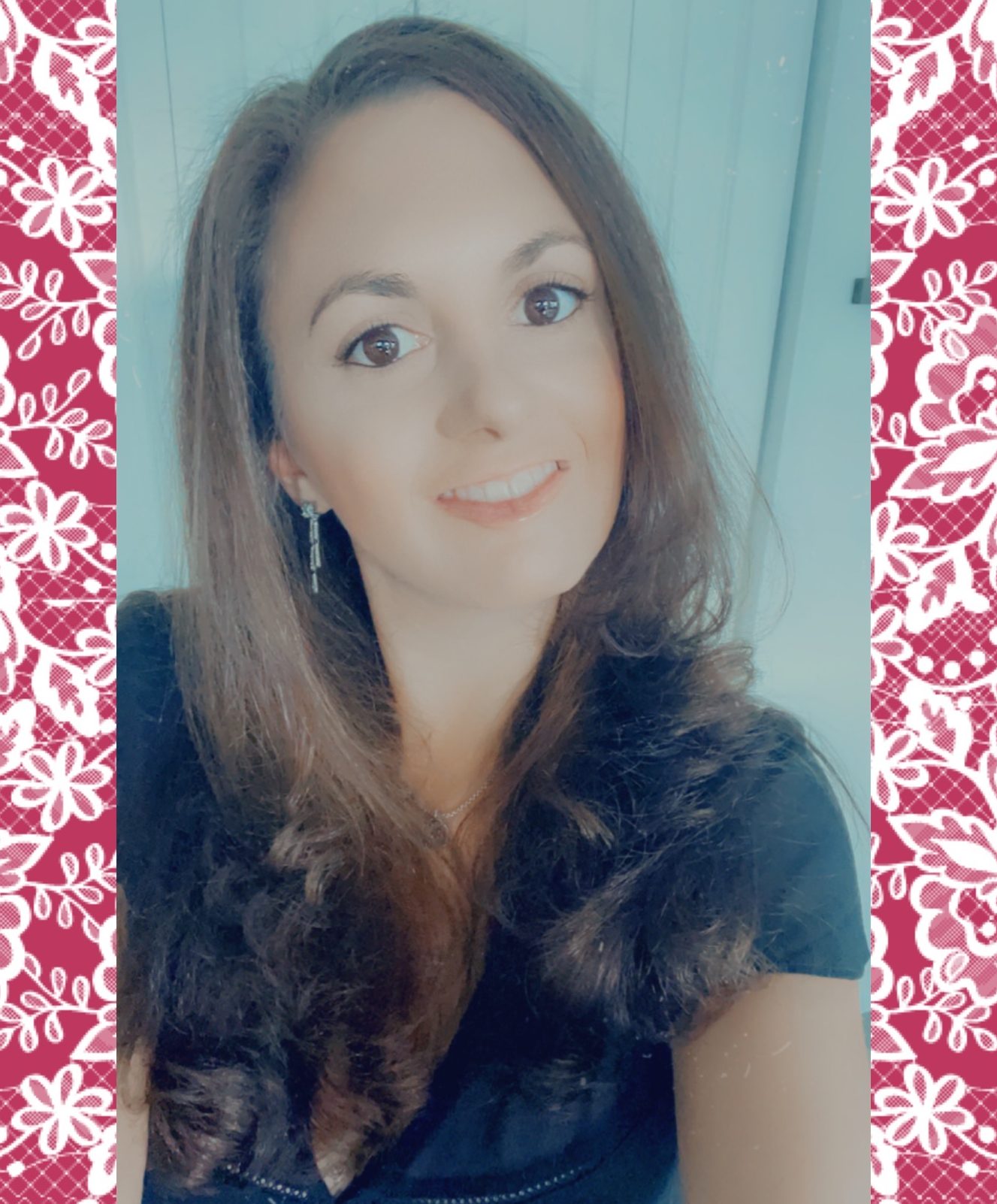 Hey there! I'm the owner & author of Life Is Homemade (the blog), as well as Mad About Madeleines. I hope you enjoyed some of the delicious recipes, how-to's, DIYs, & product reviews I blogged about. Thank you for your previous support I hope you stick around on my new journey with Mad About Madeleines.