These layered chocolate dessert shooters are so delicious and they are perfect for any occasion!
Jump to Recipe
This post contains affiliate links. That means if you click on any links, sales made through such links will reward me with a small commission – at no extra cost to you. I only promote companies or products I personally use or believe in.
---
About Chooclate Pudding Pie
Have you had chocolate pudding pie? Well if you haven't you're in for a treat! I wanted to do a spin on this because I am sure there are so many pudding pie recipes and I wanted this one to stand out! I am using dessert shooter parfait glasses in my recipe instead of making it into a pie.
If you don't already know what chocolate pudding pie is it consists of 3 ingredients. A pie shell either a regular shell, graham cracker, or shortbread all depends on your preference. Then chocolate pudding, most people just make the store-bought but I like homemade. Then just cool whip or whipped cream, again I make my own whip cream.
With my chocolate pudding pie shooters you can either make everything from scratch or use some store-bought ingredients to make this layered chocolate dessert. My recipe calls for homemade ingredients which I've linked their recipes within my post below.
---
The Ingredients
If you have been following me you will remember my recipe for Graham Crackers From Scratch. These graham crackers are so delicious on their own but I don't always eat them by themselves. I love to use them in other recipes, so if you haven't tried them out yet, you definitely should. It is such a great recipe and you can use them in different ways!
Did you see my Easy Microwave Chocolate Pudding recipe? If you haven't I promise you won't be disappointed. The pudding is rich, creamy, so easy and perfectly chocolatey. If you are vegan or dairy-free I've got you covered, there's a version for you too! The chocolate pudding from scratch is so much better than store-bought so I highly recommend using that instead of boxed products but again do as you please.
My recipe calls for homemade whipped cream, this is super easy to make, you just grab your hand mixer, some heavy cream, confectionary sugar, and vanilla extract, whip them until stiff peaks and voila you've got homemade whipped cream. If you don't want to make your own I would recommend ready whip or cool whip but again it's super easy to make everything from scratch.
I made up chocolate pudding pie shooters because of my husband. He saw my leftover graham crackers and was like mmmm, make something with those, make chocolate pudding, and have the cracker on the bottom! I then created my chocolate pudding and I also remembered I had these cute little dessert shooters and said okay I'll make you a restaurant-quality dessert. I made my pudding recipe, some whipped cream, and crushed my graham crackers. I then took my glass shooters and layered everything in them starting with graham crackers and ending with whipped cream, garnishing with a little more graham cracker, and voila my chocolate pudding pie shooters were born!
Chocolate Pudding Pie Shooters
These layered chocolate dessert shooters are so delicious and they are perfect for any occasion!
Equipment
24 min dessert shooters or a trifle dish

Ziplocks

Hand mixer
Ingredients
2 1/2

Cups

Homemade Chocolate Pudding

or store-bought

7

oz

Crushed Graham Cracker Crumbs

or store-bough

2 1/2

Cups

Heavy Whipping Cream

optional if you are using store-bought whipped cream

1/4

Cups

Confectionary Sugar

optional if you are using store-bought whipped cream

1

tsp

Vanilla Extract

optional if you are using store-bought whipped cream
Instructions
If you plan on using homemade graham crackers try my recipe out and make sure they are cool before crushing. If not use store-bought.

Make your pudding as you normally would and make sure it is set before starting your shooters.

When your pudding is ready make your whip cream: get a metal bowl and a hand mixer take your 2.5 cups of heavy cream and add your ¼ cup of confectionary sugar and your teaspoon of vanilla extract and beat the mixture until stiff peaks form.

Once your components are all ready grab 2 large cups/glasses and 2 large zip locks, place the zip locks into the glasses leaving a nice wide opening.

Next place your pudding in one glass-lined bag and your whipped cream in the other, zip each bag closed getting rid of most of the air.

Take the bags out of the glasses and cut a very little bit off one of the bottom corner tips of each bag (only one corner on each bag, not both). Do not cut too much or it will be really messy.

Make sure when you're ready to pipe you push the pudding or whipped cream to the edge but try not to put too much pressure or it can become a mess.

Grab your shooters and first layer some graham crackers at the bottom of each one, then pipe some of the pudding on top of the crumbs of each shooter. Then pipe some of the whipped cream on top of each shooter of the pudding, making sure you have enough ingredients for 2 layers of each component. You can do only 1 layer of each but I like having 2 layers of each, this way there's a good ratio. You can try this with small spoons instead of the zip locks but I find that it's messy looking. If you do not wish to use shooters this can easily be done in a trifle dish.

Once all your shooters have 6 total layers (or 2 layers of each component) then garnish with extra graham cracker crumbs, serve or refrigerate until ready to serve. Enjoy!
Notes
These stay fresh for 3 days make sure you cover the tops with seran wrap, but I prefer to make them the day of and have extras this way they look their best.
It is best to make the pudding the day prior or the morning of and the whipped cream either right before you pipe or the morning of.
Graham crackers can be made the morning of but I usually find its better to make them ahead of time, they can even be frozen if you decide you want to use them for something else.
If you live in a warmer climate it is easier to make your whipped cream when it's super cold and your bowl is really cold. I usually take my bowl and the beaters and put them in the fridge for 10 mins- a half hour and I keep the heavy cream in the fridge until I am ready to whip.
Pipping bags are not needed. If you have them you could definitely use them, but I have found using zip locks does a great job too! If you don't care how they look then just use spoons for layering!
You may have a bit of each ingredient leftover, if so just make an extra little ramekin or glass for yourself.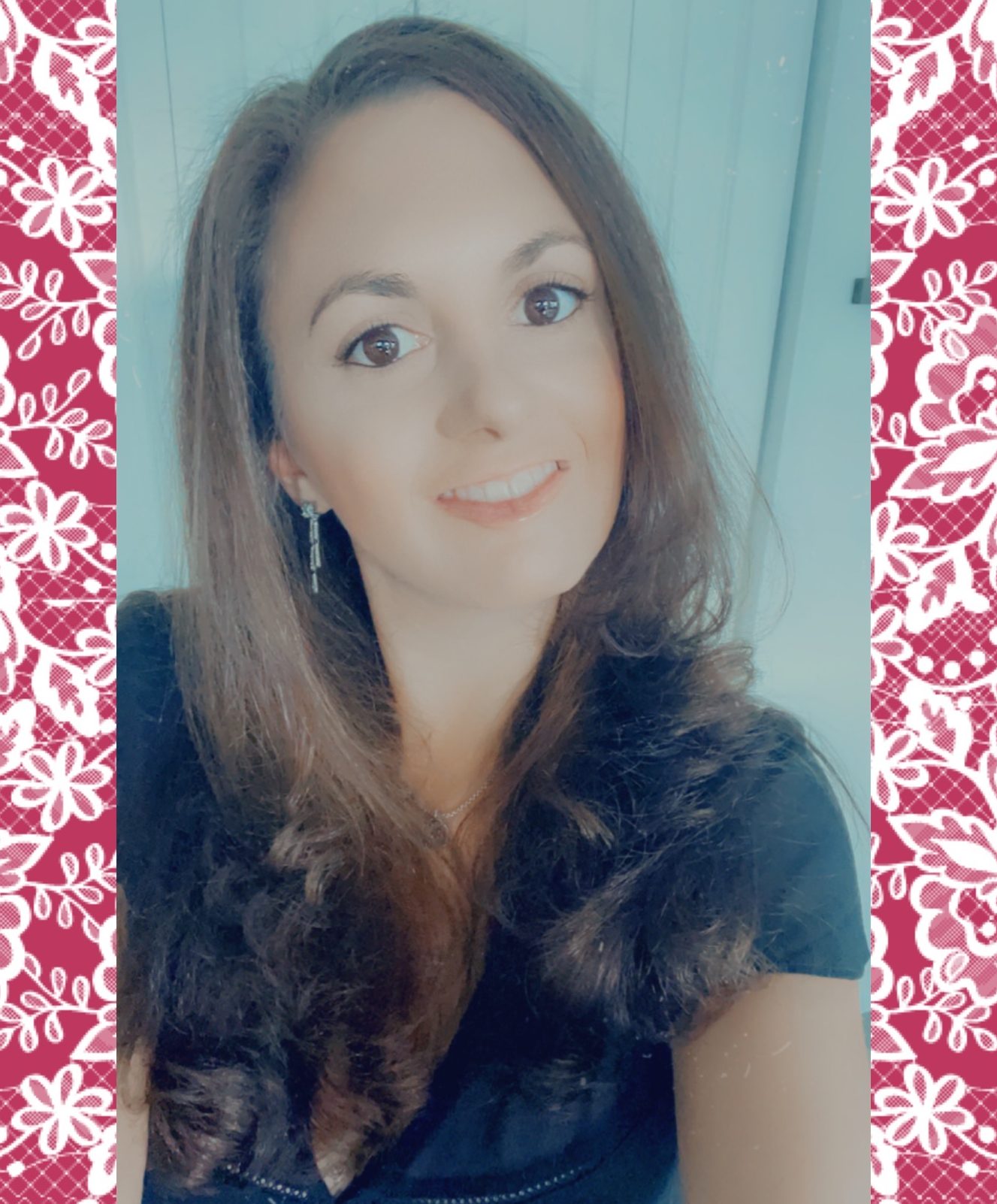 Hey there! I'm the owner & author of Life Is Homemade (the blog), as well as Mad About Madeleines. I hope you enjoyed some of the delicious recipes, how-to's, DIYs, & product reviews I blogged about. Thank you for your previous support I hope you stick around on my new journey with Mad About Madeleines.