This one-bowl easy chocolate pudding recipe is so rich and creamy you won't buy the store-bought version ever again! Vegan/Dairy Free version included!
Jump to Recipe
This post contains affiliate links. That means if you click on any links, sales made through such links will reward me with a small commission – at no extra cost to you. I only promote companies or products I personally use or believe in.
---
Chocolate pudding is one of those things people say meh I'll just buy it at the store. Most people see the store-bought versions and figure this is easy enough let's just use this. Do you know how easy it is to make pudding? My Chocolate pudding is so easy you will be like, why haven't I done this sooner! Say goodbye to boxed and store-bought puddings you won't be buying those anymore.
When I was a kid my mom always bought the boxed stuff. Now I've mentioned before my mom is a great baker but she never dabbled in the custard or pudding area. Great at pies, cakes, cookies but she never even thought to make her own pudding.
One year I was very experimental and played around with making different desserts, a lot of them being desserts that used custards or pudding fillings but I was at a point where I said I want to learn how to make just about everything from scratch. I did some research and actually started with a basic pudding recipe and although it was good I hated standing over the stove, by the way having an electric stove does not make it easy! Later on I found one recipe where you can microwave the ingredients instead of using the stove and I decided to give it a shot. I didn't love the recipe itself but I loved the method. At that point the recipe was good enough for what I was doing so I put it on the back burner.
A couple of weeks ago my husband asked for a certain dessert that meant having chocolate pudding so I hopped back on the bandwagon and said okay I'm going to do my own thing and figure this chocolate pudding out. I looked through a couple of homemade pudding recipes but I wasn't pleased so remembering how I've made puddings in the past this is what I came up with!
---
The Ingredients
Coffee: If you know me I am a lover of coffee. Anytime I have a recipe with chocolate I will find a way to throw coffee or instant coffee granules into it. That being said please do not skip the coffee.
Milk and Heavy Cream: Don't skip the heavy cream if you do I fear you will miss out on it becoming rich and creamy. Also this has a little of a mouse-like texture and from so much whisking going on I think that texture comes from having a little heavy cream in there. I didn't want to use all heavy cream then I feel it would be too thick or have that greasy film and let's face it that would be too fattening.
Sugars: I chose to do a mixture of sugars because I have used all granulated in the past and I didn't love it. I felt just granulated leaves you with a little bit of a boring plain jane run of the mill flavor. My recipe uses granulated and brown sugars. Since brown sugar has a little molasses flavor I figured this would be a great addition.
Cocoa and Chocolate: You can't have chocolate pudding without adding one of these but I used both so you get a real chocolatey richness. I used a mixture of dark and regular cacao powder with a mixture of semi-sweet, bittersweet chocolate, and dark. If you prefer it sweeter or deeper chocolate flavor use what you please. If you don't already know the darker the chocolate the deeper chocolate flavor you will get and the less sweet it will be if you like super sweet chocolate I would go with a mixture of milk and semi, too much milk chocolate may be too sweet though so don't do all milk.
Corn starch and salt: The salt is just there because salt always helps with flavor and the cornstarch you cannot skip or your pudding will not bind together properly.
Vanilla Extract: Vanilla isn't necessary but I thought it didn't hurt the flavor profile. I wouldn't recommend another extract, so either use vanilla or don't use any other flavor. If you are a huge mint fan I could see that being delicious but beyond that, experiment at your own risk.
Butter: Don't forget the butter it helps the pudding not get this odd film on it. It may also lend a little to the flavor and texture.
---
What can I do to make this recipe Vegan or Dairy Free?
The only Ingredients you need to swap out are the milk, cream, and butter. For my recipe I have tested it using Silk Unsweetened Vanilla Almond Milk (if you don't have vanilla-flavored it would be fine)in place of the 2% milk. For the heavy cream I have tested using Silk Heavy Cream (brand new product by the way). I didn't have a lot of vegan or dairy-free products on hand so for the butter I used coconut oil. I would like to point out when cooking it in the microwave be very cautious, keep a close eye on it. The vegan ingredients seemed to cook a little bit faster.
---
The Method
I am not sure where I actually saw this method but it really is the simplest quickest way to make pudding.
Start with a large glass bowl and a wire whisk. I have not tried this with a silicone whisk but I fear you will have a lot of lumps using one so stick with a wire whisk.
Add your dry ingredients to the bowl and whisk the dry ingredients until well blended and there are barely any clumps. If you have large clumps crush them as best as you can using the whisk and then whisk again.
Next slowly add your milk, cream, and coffee to the dry ingredients. Do not add the vanilla, chocolate or butter at this time set those aside for the end. While slowly pouring in your liquid ingredients give it a really good whisk making sure there are no clumps.
Take your sugar/milk mixture and pop it into the microwave for 2 mins whisking after the 2 min mark and putting back in the microwave for another 2 min whisking really well. Grab a metal spoon and see if the mixture coats the back of the spoon if it does and it has a heavy cream texture you are done with the microwave if you aren't sure or it definitely isn't where it should be put it back into the microwave for 30 seconds whisking afterward and check again for the heavy cream texture. You are probably better off letting it be more liquidy than too cooked if it's overcooked it will become extremely clumpy in the fridge. Again make sure you are checking the back of the spoon, when I first started doing this method if I was unsure I put it in the microwave too long and it was gross so I started just doing 30 seconds if I was unsure and the results were perfect. If your microwave is a pretty new one 4 min to 4 min and 30 seconds should be perfect.
Pour the pudding into an alright container or in ramekins and once slightly cooled let it completely chill in the fridge. Homemade pudding can stay in the fridge for 5-7 days. Serve cold on its own or whipped cream.
Easy Microwave Chocolate Pudding
This one-bowl easy chocolate pudding is so rich and creamy you won't buy the store-bought version ever again! Vegan/Dairy Free version included!
Equipment
Large glass bowl

Wire whisk
Ingredients
2

Tbsp

Brown Sugar

3

Tbsp

Granulated Sugar

2

Tbsp

Cocoa Powder

1/8

Tsp

Salt

1 1/2

Cups

2% Milk

or Almond Milk for Vegan/Dairy Free

1/2

Cup

Heavy Cream

or Silk Heavy Cream for Vegan/Dairy Free

1/4

Cup

Strong Coffee or Espresso

1

Tbsp

Butter

or Coconut Oil for Vegan/Dairy Free

1

Tsp

Vanilla Extract

3

oz

Chocolate
Instructions
In a large glass bowl combine the dry ingredients with a whisk. Try to get whisk away all the lumps. 

Wisk in milk, cream, and coffee slowly. Give it a good whisk so you won't have lumps.

Cook on high power 4-5min until thickened, whisking every 2 mins. Check to see how thick it is by the 4 min mark if it's not coating the back of a spoon continue microwaving on high for one more min checking after 30 seconds and whisking after every 30 seconds. It's thick enough when it coats the back of the spoon and looks like the texture of heavy cream. 

Next with your whisk combine the vanilla extract chocolate and butter into the hot milk sugar mixture. Pour into ramekins, all right container, pie shell cover, and refrigerate until ready to serve about 2 hours.
Notes
Do not overcook this or you will have a much thicker pudding and not as creamy.
If you decide to make this and do not want the full amount you can easily half the ingredients and cook in the microwave for half of the time.
For the vegan/dairy free version it may cook slightly faster so keep a very close eye on it.
If you cannot not use ramikens this recipe makes 2.5 cups of pudding.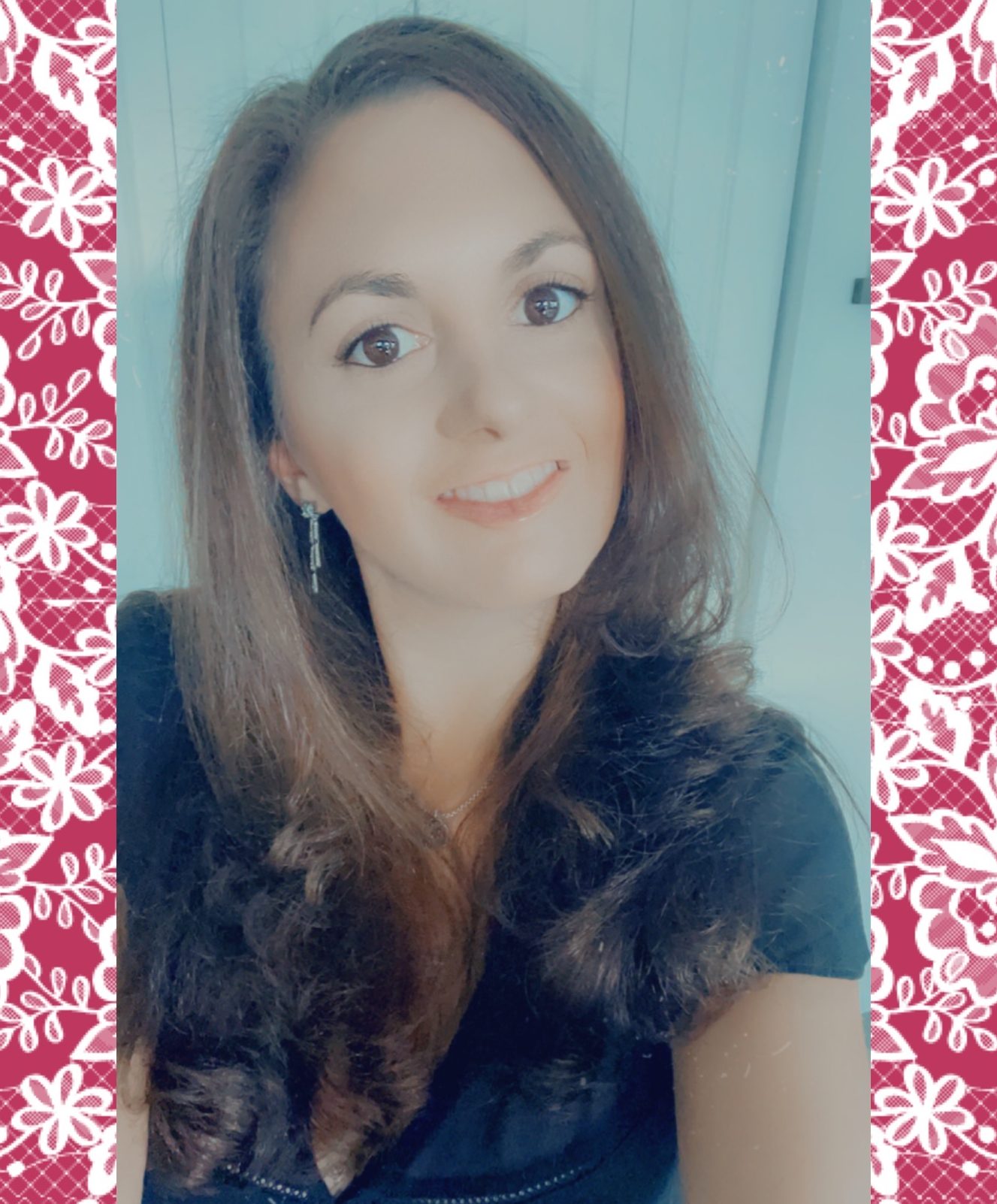 Hey there! I'm the owner & author of Life Is Homemade (the blog), as well as Mad About Madeleines. I hope you enjoyed some of the delicious recipes, how-to's, DIYs, & product reviews I blogged about. Thank you for your previous support I hope you stick around on my new journey with Mad About Madeleines.