Chocolate cookies with vanilla cream and my hint of white chocolate! Who doesn't love this store-bought favorite!
Jump to Recipe
This post contains affiliate links. That means if you click on any links, sales made through such links will reward me with a small commission – at no extra cost to you. I only promote companies or products I personally use or believe in.
---
I have another store-bought favorite turned homemade! Who doesn't love milk's favorite cookie? I thought with school starting back up whether it be in person or virtual, wouldn't it be nice to make your very own Oreos from scratch? This is also a very easy recipe that kids can join in with you. So whether you want to make them something special or want to do something fun with them these cookie sandwiches are the perfect recipe! I mean really a delicious homemade chocolate cookie sandwiched with homemade vanilla cream, you can't beat that!
I know there are many of these homemade Oreos out there but how about just one more? I have to say I absolutely love Sally's baking addiction Homemade Oreos but when it comes to Oreos I prefer a bit of crunch. Yes I know I told you in my Once Baked Biscotti recipe that I don't usually like crunchy cookies but I just feel like Oreos are meant to have a crunch! Not that I don't absolutely love Sally's version they are great, more of a softer cookie but I adapted her recipe to create a little more of a crunchy chocolate cookie! I didn't use her vanilla cream filling though I have my own recipe for that.
---
What are the changes?
As I mentioned above I really like Sally's Homemade Oreos but I really wanted a crunchier cookie so I went ahead and used all granulated sugar where she used partial brown. Brown sugar adds more moisture to recipes and since I was going for a different texture I figured I needed to take out the brown sugar. I also replaced the egg in her recipe with milk and that definitely aided in giving more of a crunchy cookie. The next thing I did to the dough is to add espresso grinds which always adds to the chocolatey goodness. Lastly, I didn't refrigerate the dough, again I wanted a different texture and refrigeration plays a role in that. I really love the taste of hers which is why I opted to mimic the flavor but change the texture. I also did not use her vanilla cream filling, hers is quite good but I wanted to do something a bit different.
---
What is different about this vanilla cream filling?
Most homemade Oreo recipes call for a buttercream witch I am totally on board for. Buttercream ingredients always consist of butter, confectionary sugar, and vanilla extract. I didn't want a super sweet buttercream for this cookie but I didn't want to do only vanilla. I decided to just add a touch of melted white chocolate and I lowered the amount of butter and confectionary sugar I normal buttercreams so it wouldn't be too loose or too sweet. If you haven't already noticed I am obsessed with white chocolate and I felt it would be so good with this cookie. There are so many buttercream recipes out there but I hadn't seen one that I thought was great that had white chocolate. My husband and I are a bit opposite on white chocolate so I didn't want to overload and do a full-fledged white chocolate buttercream, I know he wouldn't love it. What I came up with is a perfect compromise, vanilla with a hint of white chocolate!
---
Can I make this vegan?
I have not tested this recipe with vegan or dairy-free products but if you wanted to try it I would suggest using almond milk in place of the 2 % milk and vegan butter to replace the regular butter. If you need vegan white chocolate I do not have experience using one but here is one that's rated well on Amazon.
---
Easy Homemade Oreos
Chocolate cookies with vanilla cream and my hint of white chocolate! Who doesn't love this store-bought favorite
Equipment
Stand Mixer

Hand mixer

Cookie Sheets

Cookie scoop
Ingredients
Chocolate Cookie
1 1/4

cups

all-purpose flour

1/2

cup

unsweetened cocoa powder

I use a mix of Nestle & Hersheys Special Dark

1

tsp

baking soda

1/4

tsp

espresso grind

optional

1/8

tsp

salt

1/2

cup

unsalted butter softened

1

cup

granulated sugar

1

tsp

vanilla extract

1/4

cup

Milk
Vanilla Cream
9

tbsp

unsalted butter softened

1.5

oz

melted white chocolate

I use bakers

2

cup

confectionary sugar

1/16

tsp

salt

1 1/2

tsp

vanilla extract
Instructions
Chocolate Cookie
Preheat oven to 350 degrees and line 2 cookie sheets with parchment paper.

In a small bowl combine the first 5 ingredients, set aside.

In the bowl of a stand mixer beat butter on high speed for 1 min or until creamy. Make sure you scrape the bottom and sides of the bowl then add your sugar and mix on medium speed until combined.

Add your vanilla to the butter/sugar mixture and mix until just combined. On low speed add your flour (the dough will be extremely dry looking, scrape down bottom and sides of the bowl then add the milk and mix on medium speed until dough forms.

Using a medium cookie scoop make balls of dough and round them out, you should have about 20 balls per cookie sheet. Slightly smoosh the dough balls down to about a 1/2 inch – 1/4 inch thick (be careful not to make too thin). The thinner the dough the crunchier the cookie.

Bake cookies at 350 for 15 min depending on how crunchy you like let cool on pan 5 min. Then remove to counter for sandwiching!
Vanilla Cream
While cookies are cooling make the vanilla cream. Melt your white chocolate allow it to slightly cool. 

In a small bowl with your hand mixer cream 9 tablespoons of unsalted butter until creamy and remaining ingredients and cream together until smooth. 

Once your cookies are cool with a butter knife take about a heaping teaspoon (or more) of vanilla cream and put in the center of a cookie, then top and smoosh down slightly with another cookie, repeat process until you have 20 cookie sandwiches. 
Notes
The chocolate cookie dough makes about 40 medium single cookies and 20 large cookie sandwiches.
The vanilla cream makes about 1 1/3 cups. Feel free to double the recipe and use on cupcakes or cake!
Keep in an airtight container for 4 days at room temperature. If you want them to last longer keep in the refrigerator for one week, remove from refrigerator 10-15 mins before eating.
The vanilla cream can be made a day in advance but keep in refrigerator until ready to use, let come to room temp before spreading onto the cookie.
If you try these Easy Homemade Oreos don't forget to tag me on social media!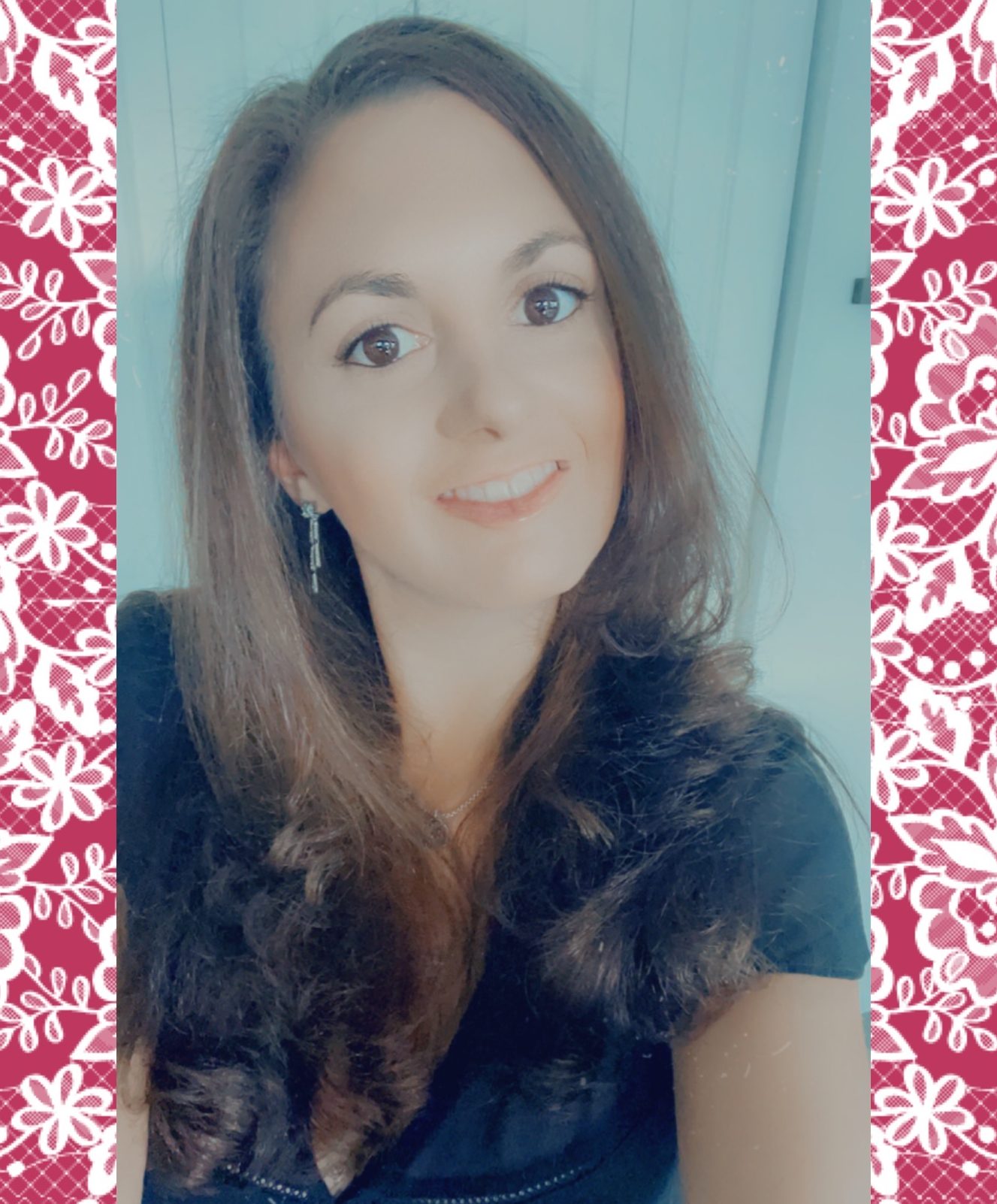 Hey there! I'm the owner & author of Life Is Homemade (the blog), as well as Mad About Madeleines. I hope you enjoyed some of the delicious recipes, how-to's, DIYs, & product reviews I blogged about. Thank you for your previous support I hope you stick around on my new journey with Mad About Madeleines.