Rich and creamy white chocolate meets pudding in this easy homemade microwave pudding recipe!
Jump to Recipe
This post contains affiliate links. That means if you click on any links, sales made through such links will reward me with a small commission – at no extra cost to you. I only promote companies or products I personally use or believe in.
---
Have you seen my post for Easy Microwave Chocolate Pudding? If you have great if not no biggie I'll give you a quick overview! So in my original recipe for a microwavable pudding, I talked about how I don't use boxed pudding. It is easy enough to make your own pudding at home from scratch. No need for a store-bought version filled with preservatives and things you can't pronounce!
When I developed my original chocolate pudding I loved it so much I started working on other flavors one being white chocolate pudding. I know vanilla is probably highly requested but this recipe is so good I felt white chocolate was more appealing than plain old vanilla! Plus I have a delicious recipe I'll be sharing soon that goes with this pudding!
---
Are there a lot of changes made to this recipe from the chocolate version?
There are a few but not too many to turn it from chocolate to white chocolate pudding. I took out the cocoa powder in the original recipe and took away the coffee. I also decided to take out a tablespoon of the brown sugar, I did this for good reason. I felt adding white chocolate would keep this pretty sweet so taking away some sugar was necessary, plus I didn't want my white chocolate pudding to look brown. I still like it with a little bit of brown sugar so I kept it to one tablespoon.
---
Can this recipe be converted to just a vanilla pudding.
I have not tried this yet but I believe if you wanted to take the white chocolate out you should then add back in the one tablespoon of brown sugar I took out. I would also add an extra teaspoon of vanilla extract making sure you get all the vanilla flavor you want. Your pudding may not be as creamy since I added bars of chocolate to both recipes, so keep that in mind. Cooking time will be the same since the chocolate is added after its cooked.
---
Can I make white chocolate pudding vegan?
Yes, you would need to swap out the milk, cream, butter, and find vegan white chocolate. For my original recipe, I did test it using Silk Unsweetened Vanilla Almond Milk (if you don't have vanilla-flavored, plain would be fine) in place of the 2% milk. For the heavy cream, I tested using Silk Heavy Cream (brand new product). I didn't have a lot of vegan or dairy-free products on hand so for the butter I used coconut oil. I would like to point out when cooking it in the microwave be very cautious, keep a close eye on it. The vegan ingredients seem to cook a little bit faster. Since I had no problem using vegan ingredients for the regular chocolate pudding I would imagine vegan white chocolate would be fine. I personally haven't tried vegan white chocolate but If you have one you love give it a shot and let me know.
---
The Method
Start with a large glass bowl and a wire whisk. I have not tried this with a silicone whisk but I fear you will have a lot of lumps using one so stick with a wire whisk.
Add your dry ingredients to the bowl and whisk the dry ingredients until well blended and there are barely any clumps. If you have large clumps crush them as best as you can using the whisk and then whisk again.
Next slowly add your milk and cream, to the dry ingredients. Do not add the vanilla, white chocolate or butter at this time set those aside for the end. While slowly pouring in your liquid ingredients give it a really good whisk making sure there are no clumps.
Take your sugar/milk mixture and pop it into the microwave for 2 mins whisking after the 2 min mark and putting back in the microwave for another 2 min whisking really well. Grab a metal spoon and see if the mixture coats the back of the spoon at the 4 min mark. if it does and it has a heavy cream texture you are done with the microwave if you aren't sure or it definitely isn't where it should be put it back into the microwave for 30 seconds whisking afterward and check again for the heavy cream texture. You are probably better off letting it be more liquidy than too cooked if it's overcooked it will become extremely clumpy in the fridge. Again make sure you are checking the back of the spoon. When I first started doing this method if I was unsure I put it in the microwave too long and it was gross so I started just doing 30 seconds if I was unsure and the results were perfect. If your microwave is a pretty new one 4 min to 4 min and 30 seconds should be perfect.
Once you're done with the microwave add your butter white chocolate and vanilla, give it a really good whisk until your white chocolate and butter are completely melted. Pour that rich and creamy pudding into an airtight container or in ramekins and once slightly cooled let it completely chill in the fridge. Homemade pudding can stay in the fridge for 5-7 days. Serve cold on its own or whipped cream.
Easy Microwave White Chocolate Pudding
Rich and creamy white chocolate meets pudding in this easy homemade microwave pudding recipe!
Equipment
Large glass bowl

Wire whisk
Ingredients
1

tbsp

brown sugar

3

tbsp

granulated sugar

3

tbsp

cornstarch

1/8

tsp

salt

1 1/2

cups

2% milk

or almond for vegan/DF

1/2

cup

heavy cream

silk heavy cream for vegan/DF

1

tbsp

unsalted butter

or coconut oil for vegan/DF

1

tsp

vanilla extract

4

oz

white chocolate
Instructions
In a large glass bowl combine the dry ingredients with a whisk. Try to whisk away all the lumps. 

Wisk in milk and cream, slowly. Give it a good whisk so you won't have lumps.

Cook on high power 4-5min until thickened, whisking every 2 mins. 

Check to see how thick it is by the 4 min mark if it's not coating the back of a spoon continue microwaving on high for one more min checking after 30 seconds and whisking after every 30 seconds. It's thick enough when it coats the back of the spoon and looks like the texture of heavy cream. 

Next with your whisk combine the vanilla extract white chocolate and butter into the hot milk sugar mixture. Pour into ramekins, airtight container, pie shell cover, and refrigerate until ready to serve about 2 hours.
Notes
Do not overcook this or you will have a much thicker pudding and not as creamy.
If you decide to make this and do not want the full amount you can easily half the ingredients and cook in the microwave for half of the time.
For the vegan/dairy-free version it may cook slightly faster so keep a very close eye on it.
If you can not use ramekins this recipe makes 2 1/3 cups of pudding
I hope you enjoy the white chocolate pudding. If you try it, or any of my recipes please tag me in any photos!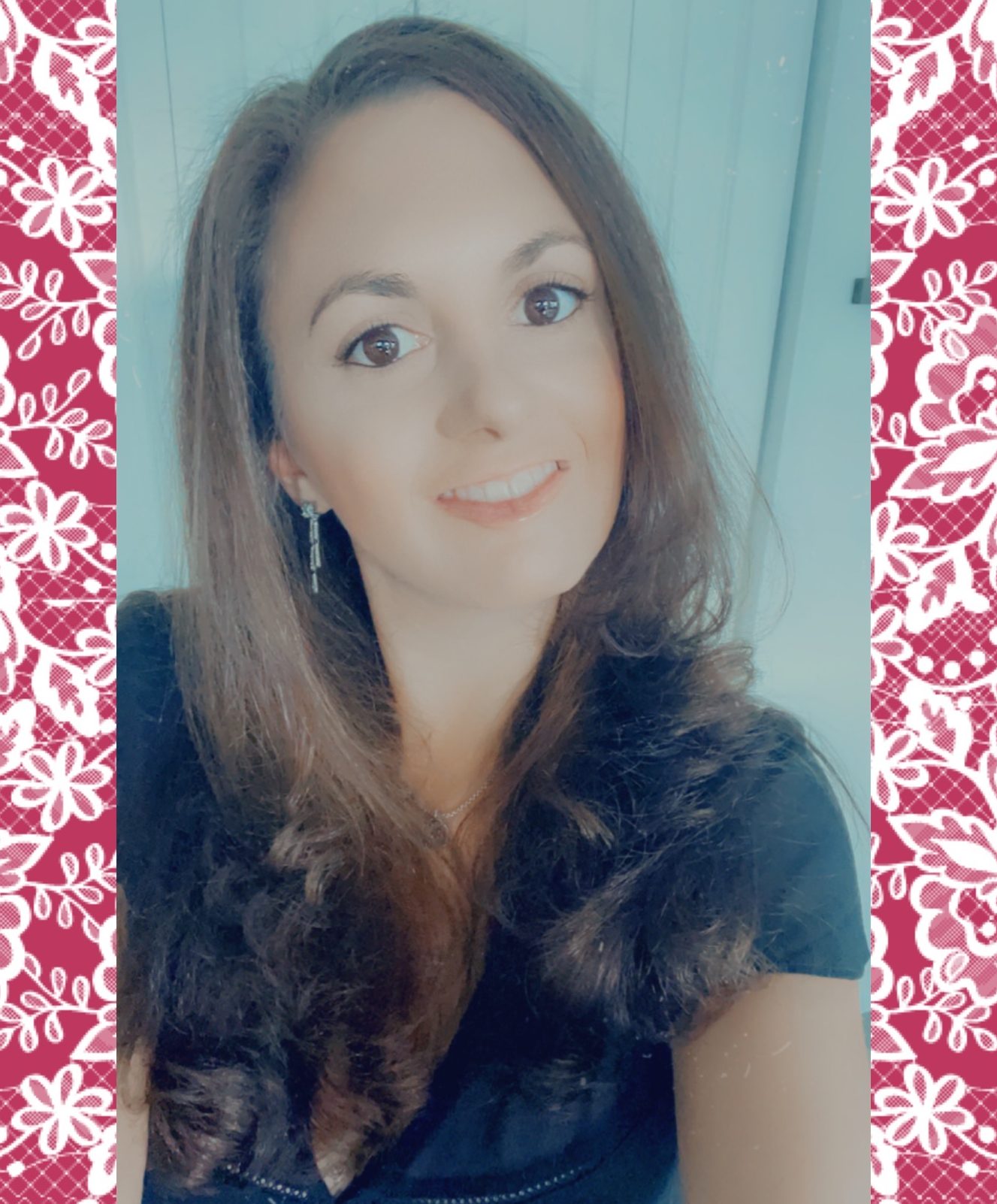 Hey there! I'm the owner & author of Life Is Homemade (the blog), as well as Mad About Madeleines. I hope you enjoyed some of the delicious recipes, how-to's, DIYs, & product reviews I blogged about. Thank you for your previous support I hope you stick around on my new journey with Mad About Madeleines.