The best copycat Starbucks syrup for a delicious gingerbread taste to your cup of coffee!
Jump to Recipe
This post contains affiliate links. That means if you click on any links, sales made through such links will reward me with a small commission – at no extra cost to you. I only promote companies or products I personally use or believe in.
---
It's Christmas in July! I have been waiting to reveal this recipe since I started my blog and I am so excited to share this awesome copycat Starbucks gingerbread syrup with you! If you didn't already know I am a coffee nut and a bit crazy for Christmas. No joke I collect nutcrackers and I believe they may overrun my townhouse one day, my husband won't be too happy about that statement.
Let's get back to the syrup! I have been drinking Starbucks Gingerbread latte for a really long time, if you know Starbucks you know that they have a Holliday drink line up every Holliday season. They make a gingerbread syrup for their gingerbread Latte and in my opinion, it's the best Christmas drink ever. I mean really how do you have Christmas without gingerbread?
If you recall this past Christmas Starbucks did not have the gingerbread latte in the Holliday lineup. My local Starbucks knows me very well and I got the scoop as soon as the partners knew about the lineup. They let me in on the rumors at first and we all were hoping it wasn't true. When the Holliday line up came out we were all devastated. I'm known at that Starbucks as the baker, they didn't know it but I was working on finding a gingerbread syrup whether it was my own or someone else's.
---
How did I come up with the recipe?
I did a hell of a lot of research. I looked at numerous recipes tried out the ones that had the best reviews but they all fell short. As Christmas was quickly approaching I decided to do my own thing and take what I learned from other recipes and just create my own. Creating this recipe probably took me a good 4 fails before I got it right.
My very first attempt at making the gingerbread syrup I used all whole spices, ginger, cinnamon, cloves, I even through in some nutmeg and all all-spice, It was okay but it was actually too strong. I then fiddled a few more times doing one with just ground spices and I found that the flavor was there but it wasn't potent enough, mostly just tasted like sugar with a little tiny baby hint of spice, not what I was going for. By the 5th time I tried using a mixture of cinnamon sticks, crystallized ginger, and a bit of ground clove, this was the winner. When you smell the gingerbread syrup from Starbucks it actually smells a lot like the chewing gum big red, my syrup smelt like that so once I smelled that I had a really good feeling that it was perfect! I am so crazy about this syrup I have an old bottle of Starbucks syrup I keep washing and refilling with my Gingerbread Syrup, It's that good!
---
The Test
I obviously was the first guinea pig but I had to get a Starbucks partner opinion. Most of the partners at my local store smelled it and thought it was great, a few of the partners tried it and approved they said they thought it was way better than Starbucks. One of the partners loved it so much she asked for a bottle! I finally achieved a better than Starbucks gingerbread syrup! I love this coffee syrup so much I have been making it since I figured out the perfect recipe!
---
Can I use ground spices instead?
For this recipe to come out perfect there is only one ground spice used and that is cloves. Cloves are very very strong so it was fine to use that in ground form. Cinnamon sticks work best in recipes like this because it cooks down and emits more flavor as it cooks. I had tried this recipe using ground ginger and fresh but neither gave me the flavor I wanted so I tried crystalized and it was perfect! So to directly answer this question no do not substitute anything ground that isn't already stated as ground or the recipe will not come out the same.
---
Can the Gingerbread syrup be used on something else?
Yes of course! I love it in coffee but I am sure this would be perfect on pancakes, waffles, French toast! You can make yourself a whole lineup of gingerbread things! I bet this syrup poured on some vanilla ice-cream would be spectacular especially in the summer! I hope you enjoy this homemade syrup as much as I do!
---
Homemade Gingerbread Syrup
The best copycat Starbucks syrup for a delicious gingerbread taste to your cup of coffee!
Equipment
Fine mesh strainer

Large measuring cup

Food Scale

Food Container
Ingredients
2

cups

water

1 1/8

cups

granulated sugar

6

oz

crystalized ginger

or 3/4 cup

3

3inch

cinnamon sticks

1/8

tsp

ground cloves

1/2

tsp

vanilla extract
Instructions
In a medium saucepan over medium-high heat, combine water, sugar, stir in crystallized ginger, cinnamon sticks, & cloves (do not add vanilla) bring to a boil.

Once boiling, give it a little stir then reduce the heat to a simmer for 15 to 20 minutes (on my electric stove 17 min is perfect). Turn heat off add vanilla & stir.

Strain through a fine-mesh strainer put in a heatproof container and put the lid on it. Allow to completely cool before bottling.
Notes
Please do not use ground spices only use ground for the clove.
Do not add vanilla until the end.
On my electric stove, 17 min is the perfect amount of time for simmering.
Allow to completely cool prior to using.
This recipe makes 1 and 2/3 cups.
I find 1/8 cup or 2 tbsp of this syrup is plenty for a cup of coffee.
If you happen to have an extra Starbucks bottle and pump I recommend 3 pumps for your coffee.
Also if you plan on filling a Starbucks bottle as I did, you'll need to make this recipe 2.5 times.
If you enjoyed this recipe you may also like one of these.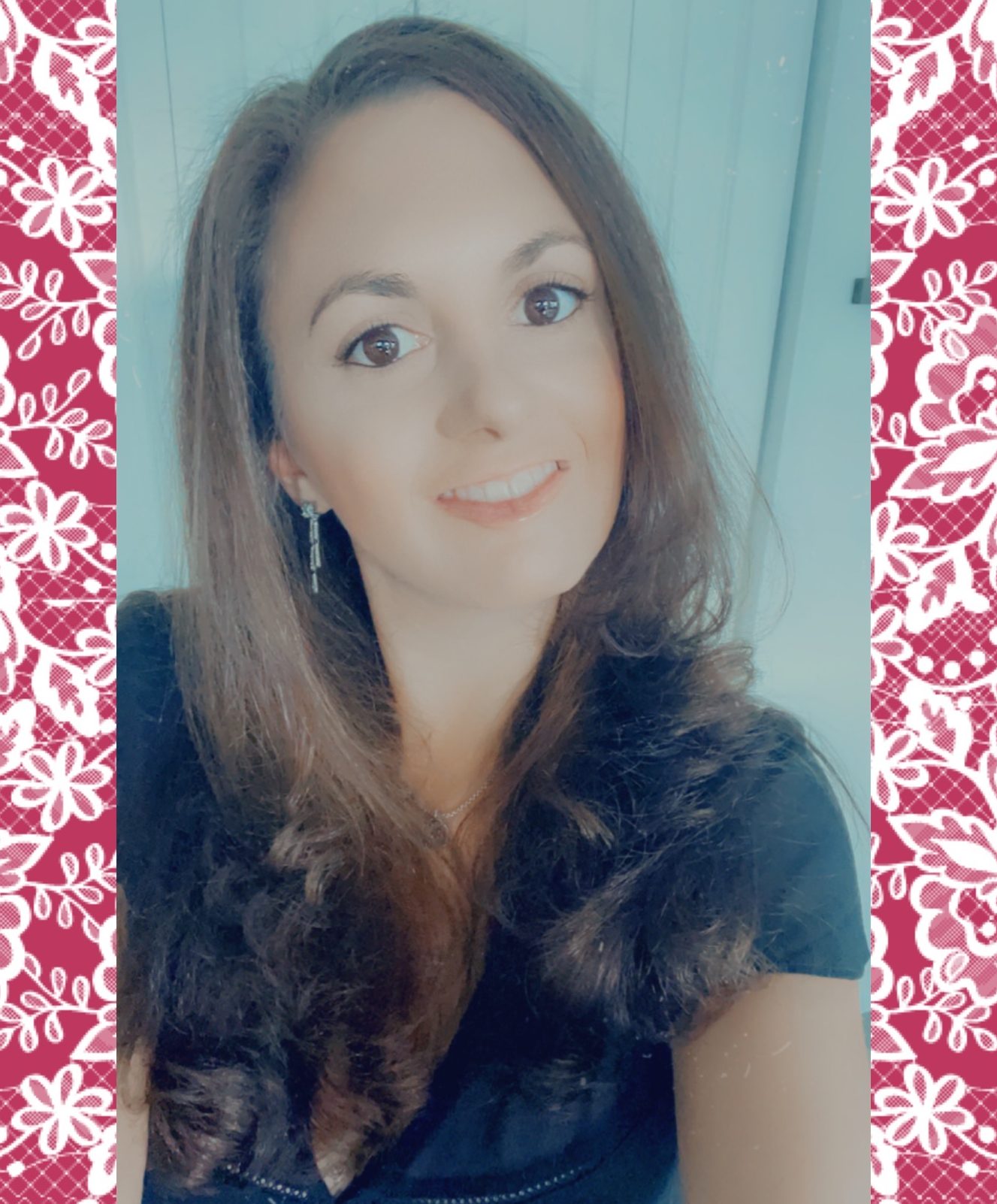 Hey there! I'm the owner & author of Life Is Homemade (the blog), as well as Mad About Madeleines. I hope you enjoyed some of the delicious recipes, how-to's, DIYs, & product reviews I blogged about. Thank you for your previous support I hope you stick around on my new journey with Mad About Madeleines.