These copycat Starbucks muffins are so light and delicious your family will be begging for more!
Jump to Recipe
This post contains affiliate links. That means if you click on any links, sales made through such links will reward me with a small commission – at no extra cost to you. I only promote companies or products I personally use or believe in.
---
I have a little secret.
Tis the season! Alright, it's not Christmas, but April-May was blueberry season here in sunny Florida! I'm going to share something with you about myself besides the fact that blueberry muffins are something I have always loved. Okay, friends here's my secret well more of a confession… I don't like lunch! Alright there I've said it, now don't hate me! As a kid, I was a very picky eater (still sort of am…a little bit) and the reason I love blueberry muffins so much is that when I was in school my mom always gave me bagged lunches. Guess what I ate pretty much every single day if it wasn't PB&J? Well, it was a blueberry muffin!
I'm sure you're asking yourself what's her deal why doesn't she like lunch? Don't get me wrong I love a good panini but I am not a lunch person. I don't love salad, I don't even eat cold cuts, yes I know I'm weird. If I am going to eat some sort of meat it has to be HOT, that's just how I am. I have tried cold cuts through the years but one they stink literally they smell and two well preservatives! My dislike for lunch never changed. I don't love to eat heavy lunches, I don't mind a heavy breakfast or dinner but please not a heavy lunch. My lunches these days aren't anything heavy they generally consist of a smoothie and one of my Simple Almond Butter Granola Bars. My snacks are a vanilla Greek yogurt, a banana, nuts, or trail mix. As you can see lunch isn't my game, it just never has been something I enjoyed, now breakfast on the other hand? That's a different story!
---
Where did these Blueberry Yogurt Muffins come from?
When my mom packed my lunch with blueberry muffins she always used the bag or boxed ones not usually from scratch, so when I got older and started making my own food I fell upon this recipe from Crazy for Crust. Her recipe is great but I wanted to give it my own flare, plus I don't usually have sour cream on hand and that's how my Blueberry Yogurt Muffins were born!
I always loved Starbucks Blueberry Yogurt Muffins so when I came across the Crazy for Crust Starbucks Copycat Blueberry Muffins I was super excited. As I've stated in the past I don't like to eat processed foods so the Starbucks muffins were definitely something I had been missing up until I came across her recipe. If you don't already know all the food at Starbucks comes in frozen and loaded with preservatives. These muffins were created so we could all enjoy a little piece of heaven that isn't full of harmful ingredients.
---
What did I change?
For starters, her recipe yields 24 blueberry muffins. It's just my husband and me so I changed it to yield 12 but this can easily be doubled! She used all granulated sugar in her streusel, I love brown sugar so I did a mixture of granulated, dark, and light. As mentioned above her recipe calls for sour cream but I substituted with non-fat Greek yogurt, plain or vanilla light, and fit from Dannon. I upped the amount of blueberries in the recipe so they are full of the lovely supper berry. Something I've learned working with blueberries is regardless of fresh or frozen when using in baked goods it's a great idea to lightly coat them in flour so they don't sink to the bottom of whatever your baking. Lastly, I love honey so I changed some of the sugar in the batter, instead of all granulated white sugar I actually replaced a portion with honey! I love the addition of honey to these Blueberry Yogurt Muffins they taste so good!
I tried my version out and gave a few to my family since they live locally and they loved them so much! I still had leftover blueberries since we bought extra (they were on sale) and I said maybe I'll make more muffins. I called up my mom and my sister and I said I'm going to make more blueberry yogurt muffins would you like any? They jumped at the chance, YES, they said. My husband even wanted more. He actually really doesn't like breakfast and especially not a sweet one so for him to actually tell me daily how good they are I knew these were a winner! Don't believe me? Make these Blueberry yogurt muffins yourself and find out!
Shop this post
The Best Blueberry Yogurt Muffins
These copycat Starbucks muffins are so light and delicious your family will be begging for more!
Equipment
Muffin/cupcake pan

Muffin/cupcake linners

Mixing bowls

Spatula
Ingredients
Streusel Topping
6

tbsp

all-purpose flour

3

tbsp

brown sugar

either mix it or just use light or dark

3

tbsp

granulated sugar

1/16

tsp

salt

2.5

tbsp

butter

melted
Muffin Batter
1

egg

1/3

cup

granulated sugar

3

tbsp

honey

1/4

cup

vegetable oil

1/2

tbsp

vanilla extract

1/2

tsp

white vinegar

1/2

tsp

baking soda

1/4

tsp

salt

1/2

cup

non-fat Greek yogurt

I used Dannon light and fit vanilla

1

cup

all-purpose flour

3/4

cup

blueberries

lightly coated in flour
Instructions
I use fresh blueberries but if you are using frozen make sure you defrost them thoroughly. Next, add some flour to coat your blueberries. You just want a light coat nothing heavy. I like to use a mesh strainer and put the blueberries in the strainer so the extra flour falls off.

Take your muffin/cupcake pan put your liners in and give them a quick spray with baking pam. I like to do this so my muffins come out easy. Set the pan to the side and set your oven to 350°F.

Melt the butter if you haven't already, leave to the side for a moment. Besides the butter stir together all topping ingredients with a fork in a small bowl. Take the melted butter and mix some of the butter with the fork stir to make crumbs and add the rest of the butter so you get the bits on the bottom. Set aside.

Using a hand mixer, in a large bowl mix egg with electric mixer about 1-2 minutes until thick and frothy. Mix in sugar, honey, and oil, beat until creamy. Mix vanilla, vinegar, baking soda, and salt. Mix in greek yogurt then stir in flour using a silicone spatula or wooden spoon. (Batter may be slightly lumpy.) Stir in blueberries.

Fill muffin cups with about 1/4 cup muffin batter I like to use a cupcake scoop. Sprinkle the crumble evenly over the top of the muffins.

Bake for 15-22 minutes until a toothpick comes out clean from the center of a muffin. Cool 5 minutes in pan then remove to a rack to cool completely.
Notes
So the muffins don't stick to the paper I like to spray with baking pam. It helps the paper come off a lot easier.
Don't forget to lightly coat your blueberries or they may sink to the bottom of your muffins!
Keep in mind baking time may vary, when the tops are slightly brown and a tooth pic comes out clean they are done.
Store in an airtight container for up to 3 days or freeze for up to 1 month.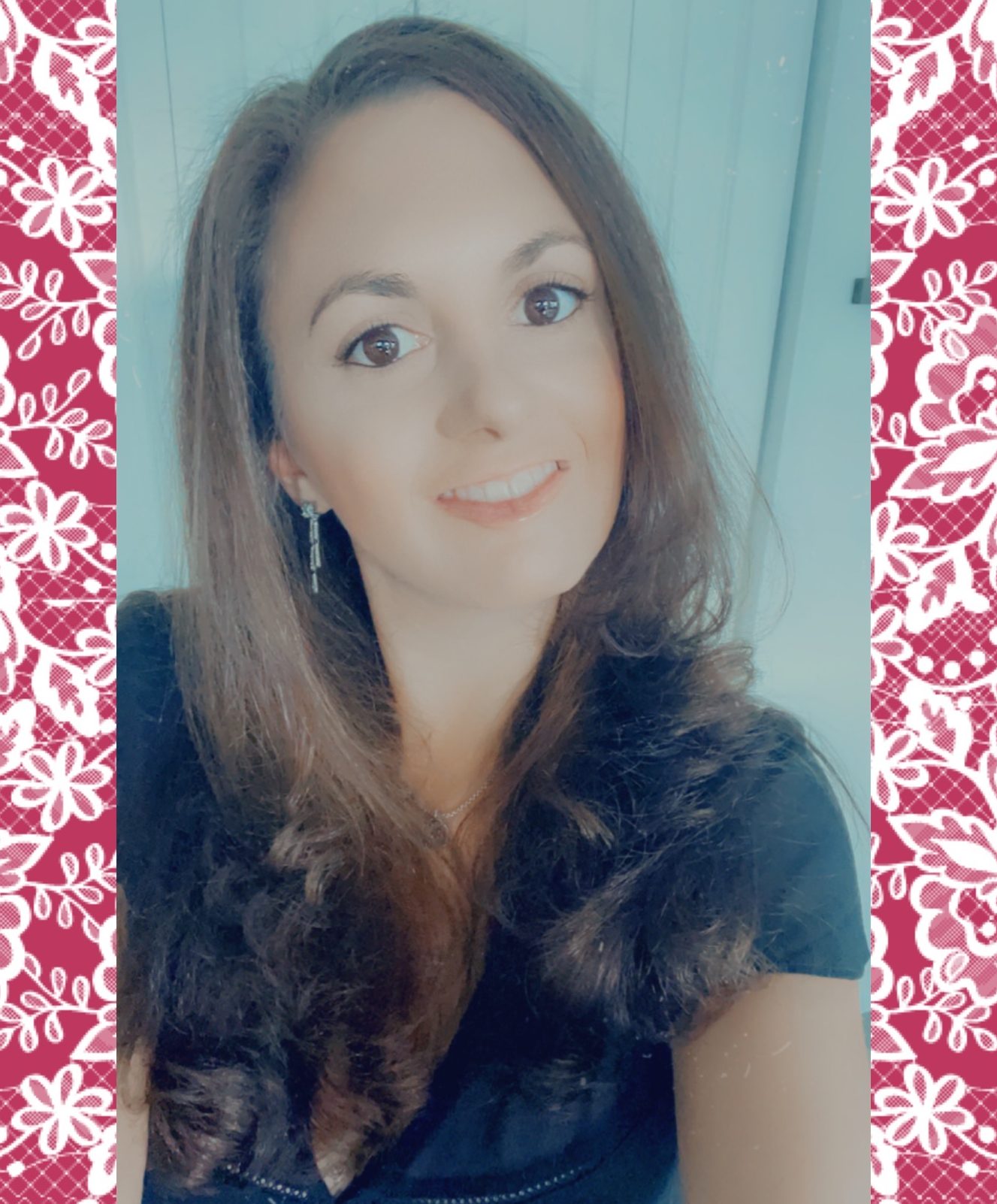 Hey there! I'm the owner & author of Life Is Homemade (the blog), as well as Mad About Madeleines. I hope you enjoyed some of the delicious recipes, how-to's, DIYs, & product reviews I blogged about. Thank you for your previous support I hope you stick around on my new journey with Mad About Madeleines.