This homemade pumpkin version of a store-bought favorite is so delicious you'll be making them on repeat all season long!
Jump to Recipe
This post contains affiliate links. That means if you click on any links, sales made through such links will reward me with a small commission – at no extra cost to you. I only promote companies or products I personally use or believe in.
---
---
Earlier this year I had seen another food blogger video for pop tarts from scratch. I believe the flavor was actually blueberry and I had wanted to try them out but I have been so busy doing my own recipes I haven't had a chance. In the height of pumpkin season, I thought what other fall recipes can I do that I haven't seen yet? Pop-tarts!! I always like to start new recipes by looking around and seeing what else is out there. I didn't want to copy anyone's exact recipe so I have taken parts of different pop tart recipes to create my very own spiced pumpkin pop tarts!
I am not going to lie is has been a pretty long time since I last had a pop tart. When I was a kid into my teens and even early 20's I used to eat pop tarts a lot. Yes, I know they aren't healthy but when you're a kid, a hungry teen and a lost college student, quick and easy is the way to go. I liked a lot of the flavors but I honestly could never decide between the smores flavor or the brown sugar one, as I remember they were both pretty amazing. Part of the reason I create my own versions of store-bought recipes into homemade ones is that I believe I have a sensitivity to the preservatives found in most store-bought foods, this is why I thought it would be fun to make a homemade pop tart!
---
Why Spiced Pumpkin Pop-Tarts?
Well, why not! Tis the season for pumpkin, am I right? Plus who wouldn't want a spiced pumpkin pop tart on thanksgiving morning! These pop tarts are so delicious between the super flakey spiced pie dough, spiced pumpkin filling, and spiced glaze!! Words truly can't explain how good these are! If you really want to be crazy for pumpkin on thanksgiving you have to end your night with Pumpkin Pie Cookie Cups!
---
The Crust
My main focus besides using pumpkin on the inside was that I wanted to use a base crust that was not only delicious but simple enough that I can manipulate a little bit. I came across this super delicious flakey pie crust from Inspired Taste. I loved the recipe but as always I wanted to add my own flair so I added cinnamon, cloves, and nutmeg to the dough as well as used brown sugar instead of granulated and used extra. This resulted in exactly what I wanted, a perfectly flakey spiced pie dough with a slight sweetness! It was super easy mostly because it's done in your food processor!
---
---
The Spiced Pumpkin Filling
So I had to do a little googling for my spiced pumpkin filling and came across a recipe for pumpkin pop tarts. I looked at the recipe and knew I wasn't going to follow the store-bought pie dough but I also felt the filling from Delish was a good base but lacked something. That's when I decided to lessen the pumpkin a bit added my own spices and kept the sugar the same so it is a nicely sweetened treat. I also added some molasses knowing how the two go so well together as you may have noticed in my post for Pumpkin Bread From Scratch and Homemade Pumpkin Pudding.
---
The Glaze
Okay these spiced pumpkin pop tarts are pretty amazing and yes they could be eaten without glaze but come on, what's a pop tart without the glaze on top? You have to try the glaze because not only is the crust and the pumpkin filling spiced up but so is this glaze! I've made confectionary glaze many times before so I just wanted enough to coat each top a bit, I have never actually thought of adding spices to the glaze until this recipe but you definitely taste it!
---
Can Spiced Pumpkin Pop-Tarts be made Gluten-Free, Vegan, and Dairy-Free?
I haven't tried making them GF, vegan, or DF but I don't see why not. For the pie crust, I would recommend using Bob's Red Mill Gluten-Free Baking Flour on a 1 to 1 ratio for my GF readers. For my vegan and DF readers, I would recommend vegan butter for the pie crust in place of regular. The filling won't be an issue for you but there is an egg wash on the pop tarts. For a vegan/df egg wash, it is actually recommended to use 2 tablespoons of almond milk whisked with 1 teaspoon of agave nectar, I found this out from Heart of a Baker, apparently it was originally noted from FOOD 52. As for the glaze, the only change you would need to make here is using almond milk or another dairy-free sub for the 2% milk.
---
Spiced Pumpkin Pop-Tarts
This homemade pumpkin version of a store-bought favorite is so delicious you'll be making them on repeat all season long!
Equipment
food processor

Cookie Sheets

rectangle cookie cutter

Rolling Pin
Ingredients
Spiced Flakey Pie Dough
2 1/2

cups

all-purpose flour

or bobs red mill GF baking flour

1/2

tsp

salt

1 1/2

tsp

ground cinnamon

1/2

tsp

ground cloves

1/2

tsp

ground nutmeg

2

tbsp

brown sugar

1

cup

very cold unsalted butter cut into 1/2 inch cubes

or vegan butter

4-8

tsp

ice water
Spiced Pumpkin Filling
1/2

cup

pumpkin puree

NOT PUMPKIN PIE FILLING

1/3

cup

brown sugar

1/4

tsp

ground cinnamon

1/4

tsp

ground cloves

1/4

tsp

ground nutmeg

1/2

tsp

molasses

1/16

tsp

salt
Egg Wash and Vegan egg wash
1

egg mixed with 2 tsp of milk/water

regular egg wash

2

tbsp

almond milk mixed with 1 tsp agave nectar

vegan egg wash
Spiced Glaze
3/4

cup

confectionary sugar

1 1/2

tbsp

2% milk, plus more if needed

or almond

1/4

tsp

ground cinnamon

1/16

tsp

ground nutmeg

1/16

tsp

ground cloves

1/4

tsp

vanilla extract
Instructions
Spiced Flakey Pie Dough
To a food processor add 1 1/2 cups of your flour, then add salt spices, and sugar. Pulse 2 to 3 times until thoroughly combined.

Scatter the very cold cubes of butter over flour and process until a dough or paste begins to form, about 15- 30 seconds. (at this point all of the flour should be coated).

Scrape the food processor bowl down, redistribute the flour-butter mixture then add the remaining 1 cup of flour. Pulse 4 to 5 times until flour is evenly distributed. (Dough should look a little crumbly and a broken up).

Transfer the crumbly dough to a medium bowl and sprinkle ice water over the dough mixture — start with 4 tablespoons and add from there. Using a rubber spatula, press the dough into itself. The crumbs will begin to form larger clusters. If you pinch some of the dough and it holds together, it's ready. If the dough falls apart, add 2 to 4 more tablespoons of water and continue to press until the dough comes together.

Remove the dough from the bowl and place in a mound on a clean surface. Work the dough just enough to form a ball. Now cut the ball in half then form each half into discs. Wrap each disc with plastic wrap and refrigerate at least 1 hour, and up to 2 days. (since I live in Florida I usually let it sit at least a day) You can also freeze it for up to 3 months (just thaw it overnight in the fridge before using).
Spiced Pumpkin Filing
In a medium bowl, whisk together pumpkin, brown sugar, spices, molasses, and salt until smooth. Set aside
Spiced Pumpkin Pop-Tart Assembly
Remove the dough discs from the refrigerator and let sit at room temperature for about 5 minutes.

Prepare 2 large cookie sheets with parchment paper and set the oven to 350 temps. Take a smaller cookie sheet and line with parchment paper and put it into the freezer for later.

Lightly flour a clean work surface, top of the dough, and the rolling pin. Roll the dough disk out to about ¼-1/8 inch. Take the dough off of the work surface and put it on the cookie sheet you placed in the freezer while you work on the next disk (adding extra flour to the second disk and if needed to the work surface and rolling pin). Once the second disk is rolled out take the cold-rolled the dough out and switch the doughs so the colder one is not on the work surface with the second rolled disk in the freezer.

Take a knife, pizza cutter, or like I used, a rectangular cookie cutter and cut the doughs so you have somewhere between 18-24 rectangles. If you want larger Pop-tarts cut them larger, for more of handheld size, like I did try your best to cut out 24 making sure to re-roll any scrap dough and continue the process from above. Place half of your rectangles between the 2 cookies sheets.

Spoon a large dollop of the pumpkin mixture into the centers of half of the dough rectangles. Slightly spread the mixture then top each rectangle with their remaining halves after you have evenly spread pumpkin mixture, making sure to press down around the edges.

Crimp the edges with a fork, then use a toothpick to gently poke holes in the tops of each pastry (to allow some steam to escape). Brush the pop tarts with egg wash then bake until golden, about 30-35 minutes. Let cool for about 10 minutes on pan, then transfer to a wire rack to cool completely.
Spiced Glaze
Whisk all of the glaze ingredients together in a medium bowl until it reaches a spreading consistency. You want a thick glaze, but not too thick that it is hard to spread. Add another teaspoon or two of milk if needed. Use a spoon or knife to glaze each pop-tart. The glaze will slightly harden in about an hour, if you prefer to wait that long.
Notes
Store pop-tarts in an airtight container at room temperature for 3 days or in the refrigerator for 6 days. To reheat, bake in a 350°F (177°C) oven for 10 minutes.
I hope these inspire you to bake up something with pumpkin! Let me know in the comments below what your favorite way is to eat pumpkin!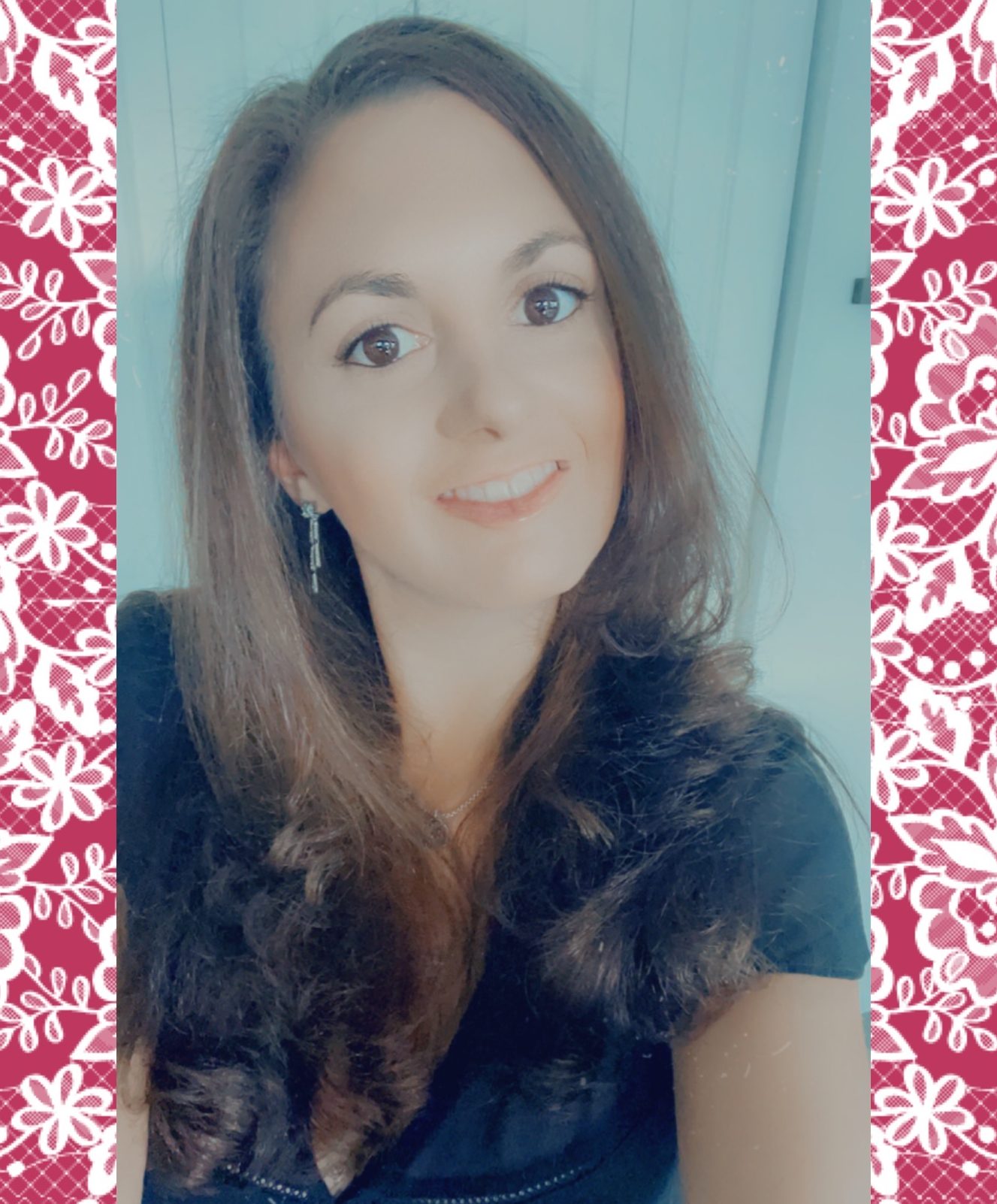 Hey there! I'm the owner & author of Life Is Homemade (the blog), as well as Mad About Madeleines. I hope you enjoyed some of the delicious recipes, how-to's, DIYs, & product reviews I blogged about. Thank you for your previous support I hope you stick around on my new journey with Mad About Madeleines.