No boxed ingredients needed for this delicious easy microwave fall recipe!
Jump to Recipe
This post contains affiliate links. That means if you click on any links, sales made through such links will reward me with a small commission – at no extra cost to you. I only promote companies or products I personally use or believe in.
---
I'm back again with a new pudding flavor! Homemade Pumpkin Pudding is one of my favorite fall recipes! This is such an easy way to make a simple no-bake dessert that is cooked in 5 mins. The best part is my Pumpkin pudding is completely from scratch! No boxes or added preservatives here! Just like my Easy Microwave White Chocolate pudding and my Easy Microwave Chocolate pudding, this fall recipe comes together the exact same way!
Autumn, the beautiful time of year when leaves of many colors are falling off the trees and the weather shifts to finally cool off from the summer heat! Well, not so fast! I live in South Florida so I have quite a bit of time before it cools off! That is why I wanted to share a fall pudding, for those of us who aren't quite feeling the lovely autumn chill!
---
What has changed in this recipe versus your other microwave puddings?
For starters, there is absolutely no chocolate! I would say that this is more similar to the base of the white chocolate pudding since there is a lot less I changed. In pumpkin pudding besides taking away the vanilla extract and using equal parts brown sugar and white sugar, the changes are all additions rather than the subtraction of vanilla extract. I added fall spices, similar to the ones I used in my Pumpkin Bread From Scratch. There is an addition of cinnamon, nutmeg, and cloves. I also added a hint of molasses and then of course pure pumpkin!
---
Can I make pumpkin pudding vegan?
Yes, you would need to swap out the milk, cream, and butter. For my original recipe, I did test it using Silk Unsweetened Vanilla Almond Milk (if you don't have vanilla-flavored, plain would be fine) in place of the 2% milk. For the heavy cream, I tested using Silk Heavy Cream (a newer product). I didn't have a lot of vegan or dairy-free products on hand so for the butter I used coconut oil. I would like to point out when cooking it in the microwave be very cautious, keep a close eye on it. The vegan ingredients seem to cook a little bit faster. Since I had no problem using vegan ingredients for the regular chocolate pudding I would imagine vegan pumpkin pudding would be fine.
---
What kind of pumpkin do I use?
I used Libby's canned pumpkin, make sure it is 100 % pure pumpkin and not pumpkin pie filling, there is a difference. If you cannot find canned pumpkin but you have fresh you can use that just make sure you cook it first.
---
The Method
Start with a large glass bowl and a wire whisk. I have not tried this with a silicone whisk but I fear you will have a lot of lumps using one so stick with a wire whisk.
Add the dry ingredients and spices to the bowl and whisk ingredients until well blended and there are barely any clumps. If you have large clumps crush them as best as you can using the whisk and then whisk again.
Next slowly add your milk and cream, to the dry ingredients. Do not add the molasses, pumpkin, or butter at this time so set those aside for the end. While slowly pouring in your liquid ingredients give it a really good whisk making sure there are no clumps.
Take your sugar/milk mixture and pop it into the microwave for 2 mins whisking after the 2 min mark and putting back in the microwave for another 2 min whisking really well. Grab a metal spoon and see if the mixture coats the back of the spoon at the 4 min mark. if it does and it has a heavy cream texture you are done with the microwave if you aren't sure or it definitely isn't where it should be put it back into the microwave for 30 seconds whisking afterward and check again for the heavy cream texture. You are probably better off letting it be more liquidy than too cooked if it's overcooked it will become extremely clumpy in the fridge. Again make sure you are checking the back of the spoon. When I first started doing this method if I was unsure I put it in the microwave too long and it was gross so I started just doing 30 seconds if I was unsure and the results were perfect. If your microwave is a pretty new one 4 min to 4 min and 30 seconds should be perfect.
Once you're done with the microwave add your butter, molasses, and pumpkin, give it a really good whisk until your ingredients are thoroughly combined. Pour that rich and creamy pudding into an airtight container or in six 4oz ramekins and once slightly cooled let it completely chill in the fridge. Homemade pumpkin pudding can stay in the fridge for 5-7 days. Serve cold on its own or whipped cream.
---
---
Homemade Pumpkin Pudding
No boxed ingredients needed for this delicious easy microwave fall recipe!
Equipment
Large glass bowl

Wire whisk
Ingredients
2

tbsp

brown sugar

2

tbsp

granulated sugar

3

tbsp

cornstarch

1/8

tsp

salt

1/8

tsp

ground cloves

1/4

tsp

ground nutmeg

1

tsp

ground cinnamon

1.5

cups

2 % Milk

or dairy-free milk

1/2

cup

heavy whipping cream

or silk non-dairy heavy cream

1

tbsp

unsalted butter

or coconut oil

1/2

tsp

molasses

1/2

cup

100% pure pumpkin puree
Instructions
In a large glass bowl combine the dry ingredients and spices with a whisk. Try to whisk away all the lumps. 

Slowly whisk in milk and cream. Give it a good whisk so you won't have lumps.

Cook on high power 4-5min until thickened, whisking every 2 mins. 

Check to see how thick it is by the 4 min mark if it's not coating the back of a spoon continue microwaving on high for one more min checking after 30 seconds and whisking after every 30 seconds. It's thick enough when it coats the back of the spoon and looks like the texture of heavy cream. 

Next with your whisk combine the molasses, pumpkin, and butter into the hot milk sugar mixture. Pour into six 4oz ramekins, airtight container, or pie shell cover, and refrigerate until ready to serve about 2 hours.
Notes
Do not overcook this or you will have a much thicker pudding and not as creamy.
If you decide to make this and do not want the full amount you can easily half the ingredients and cook in the microwave for half of the time.
For the vegan/dairy-free version, it may cook slightly faster so keep a very close eye on it.
If you cannot use ramekins this recipe makes 2 1/2 cups of pudding.
Top with whipped cream for an extra creamy treat!
I hope you enjoy this easy seasonal treat! If you try it please tag me on my socials!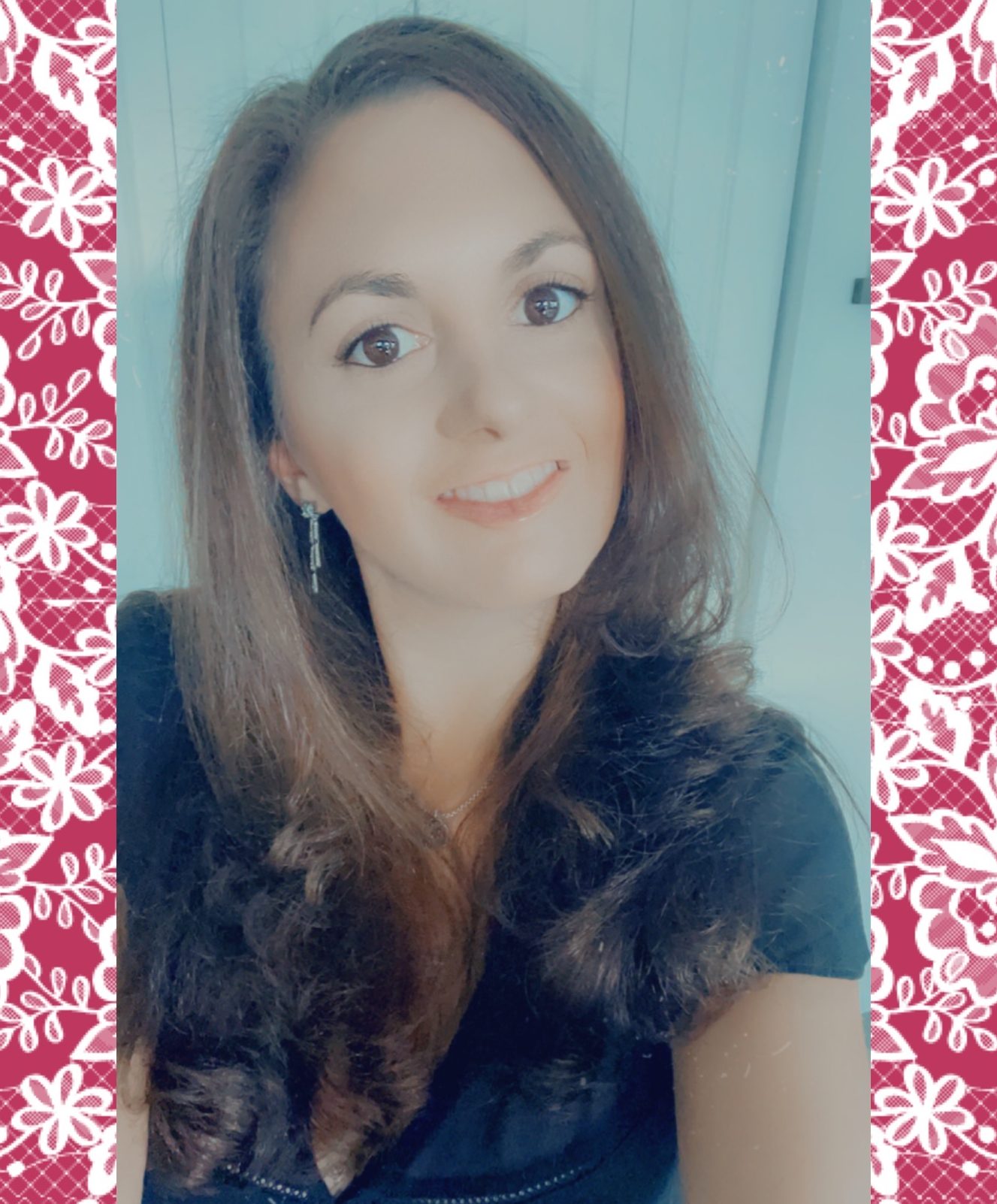 Hey there! I'm the owner & author of Life Is Homemade (the blog), as well as Mad About Madeleines. I hope you enjoyed some of the delicious recipes, how-to's, DIYs, & product reviews I blogged about. Thank you for your previous support I hope you stick around on my new journey with Mad About Madeleines.