Wow, your family and friends with this luscious summer dessert!
Jump to Recipe
This post contains affiliate links. That means if you click on any links, sales made through such links will reward me with a small commission – at no extra cost to you. I only promote companies or products I personally use or believe in.
---
You can never go wrong with strawberry shortcake! Today I am sharing one of my mom's recipes that she's made for all of our patriotic holidays and other events, particularly in the summer. Strawberry shortcake swiss roll is a dessert that will surely impress your guests and can be made the morning of, so there is less work to be done closer to your party!
The recipe I'll be sharing with you is from my mom's archives, she's not sure where it came from so if you know who the creator is let me know in the comments and I would be happy to give them credit. I personally have not changed anything with the recipe she passed it to me but whenever she makes this strawberry roll everyone goes nuts for it. I thought it would be the perfect time to share it with the 4th of July around the corner!
---
What is a strawberry shortcake swiss roll?
Strawberry Shortcake has a lot of different forms, I chose the swiss roll style as it has always been so pleasing to look at. When growing up I honestly can't remember a summer BBQ without strawberry shortcake swiss roll. It is so scrumptious with fresh lush strawberries, homemade whipped cream all rolled up in this perfectly sweet sponge cake. Top it with some confectionary sugar, more fresh berries, and the strawberry shortcake swiss roll is ready to be the talk of the party!
Strawberry shortcake swiss roll is a fairly easy recipe with a couple of weird techniques. The batter is super simple, you just have to mix it a little longer than you'd think. One of the hardest parts about this recipe is making sure you have properly coated your cookie sheet/jelly roll pan with butter. DO NOT use pam you really need to butter the hell out of the pan and the wax paper or your cake will be very hard to get off of the wax paper. Believe me, you don't want anyone eating wax paper, yuck! The other part that can be a little challenging for some people is once it's rolled with everything inside you'll want to have a serving plate close by, once you set this strawberry roll down, it will be tough to move it around.
---
Does the cookie sheet/ jelly roll pan size matter?
Yes and no, the original recipe called for a large jelly roll pan which is usually 11×17, my mom had always done this recipe using an 11×14 inch cookie sheet. I have done it with 11×14 inch as well as using a 9.5×14 inch cookie sheet. Personally I would say just use any rectangular cookie sheet between the range of 11×14-9.5×14, if you have 10X15 that will work as well. The larger the pan the thinner the cake, the more you can fill it. The smaller the pan the thicker the cake, the less you can fill it. As long as your cookie sheet is rectangular and if you use the smaller pan and don't overfill and you will have a perfect strawberry shortcake swiss roll.
---
What end do I roll from?
A swiss roll can be rolled from either edge. If you prefer a fatter roll then roll starting from the short side, we like a longer thinner roll so I like to roll it from the wider edge. It is completely up to you how you prefer to roll it, I find it a little easier to roll it from the short side so you can move it easy but I think it looks really nice long ways. Don't be intimidated by this recipe it is a lot simpler than it looks!
---
Vegan/Dairy free substitutions?
I will be honest I have not tried this recipe using anything but the dairy ingredients listed. With that being said if you have had success with vegan/dairy-free ingredients in baking, by all means, try it out. If you are looking for a recommendation here's what I would recommend, to replace eggs I would recommend per egg replace 1 tsp baking soda, 1 tbsp vinegar. I believe this would be the best egg replacement, so in this recipe, I would recommend using 4 tsp baking soda, 4 tbsp vinegar to replace all 4 eggs. For the butter, I would say a vegan butter or canola oil would be fine (especially since it's not actually in the cake just around it). When substituting the heavy cream I highly recommend silks dairy free heavy whipping cream alternative. I have used silks heavy cream in the past and I love it. If you do try this recipe with vegan/dairy-free replacements please comment below I would love to hear from you!
Strawberry Shortcake Swiss Roll
Wow, your family and friends with this luscious summer dessert!
Equipment
Stand Mixer

Cookie Sheet/Jelly Roll pan

Wax papper
Ingredients
4

eggs

or 4tsp baking soda and 4 tbsp vinegar

1

cup

sugar

5

tbsp

water

1

scant cup

all-purpose flour

ever so slightly under 1 cup

1

tsp

baking powder

1

tsp

vanilla extract

1

pinch

of salt

confectionary sugar

for the clean dish towel
Filling
2

cups

heavy whipping cream

or silk heavy cream alternative

1/4

cup

confectionary sugar

1

tsp

vanilla extract

or grand marnier

1

pint

strawberries washed and sliced
Topping
extra confectionary sugar

for dusting

extra berries

for decoration
Instructions
Preheat oven to 375 f, thoroughly butter a cookie sheet that is somewhere between 11X14-9×14 in.

Once you have thoroughly butter (regular butter or vegan, or oil) the cookie sheet line it with wax paper making sure to leave enough extra over the edges to take the cake out later. Next butter the wax paper really really well getting every nook and cranny.

In your stand mixer Beat eggs well, then add sugar & beat until creamy. Add water & beat about 12-15 min.

Combine flour with baking powder & add to batter with vanilla & salt. Beat until smooth.

Spread the batter (it is supposed to be loose) on the prepared cookie sheet. Bake 12-15 min; cake will cook rather fast so keep a close eye on it.

Invert cake onto a towel that has been sprinkled with powdered sugar. Carefully peel away the wax paper then Cut off hard edges & roll it up while it's still hot, chill cake (unfilled) for at least an hour. (your choice you can roll it from the short side and have a fat roll or the long side and have a skinny roll)

While the cake is chilling, with your hand mixer or whisk whip heavy cream, sugar, and vanilla extract until whip cream texture; wash & cut your strawberries.

Once your cake is done chilling unfold it & fill with whipped cream & strawberries. Once you have filled your cake reroll it. Carefully place your filled and rolled cake on a serving tray, dust with confectionary sugar, top with extra berries serve, or store in the fridge for later.
Notes
Yes, I have included vegan/dairy-free alternatives. I have NOT tested them, feel free to test it out with the substitutions I recommend or your own.
Please DO NOT forget to BUTTER your cookie sheet and wax paper really really well or you could eat wax paper! Yuck!
Once your cake is in the oven set up your clean dishtowel and dust it with confectionary sugar.
Your choice on how you want to roll it from the short side and have a fat roll (less filling) or the long side and have a skinny roll (more filling). The short roll may be easier to move but they will be thicker pieces and a much shorter and fatter roll than pictured.
Try not to overfill the inside of the cake or it make be hard to roll. (That goes for either rolling thickness.)
When moving the cake to a plate or serving tray you may want an extra set of hands to help place it.
This dessert can be made the evening before but I find it tastes better from the morning of. It will last in the fridge for 3 days but as it sits it gets a little more spongy.
If you liked this recipe you may also enjoy these.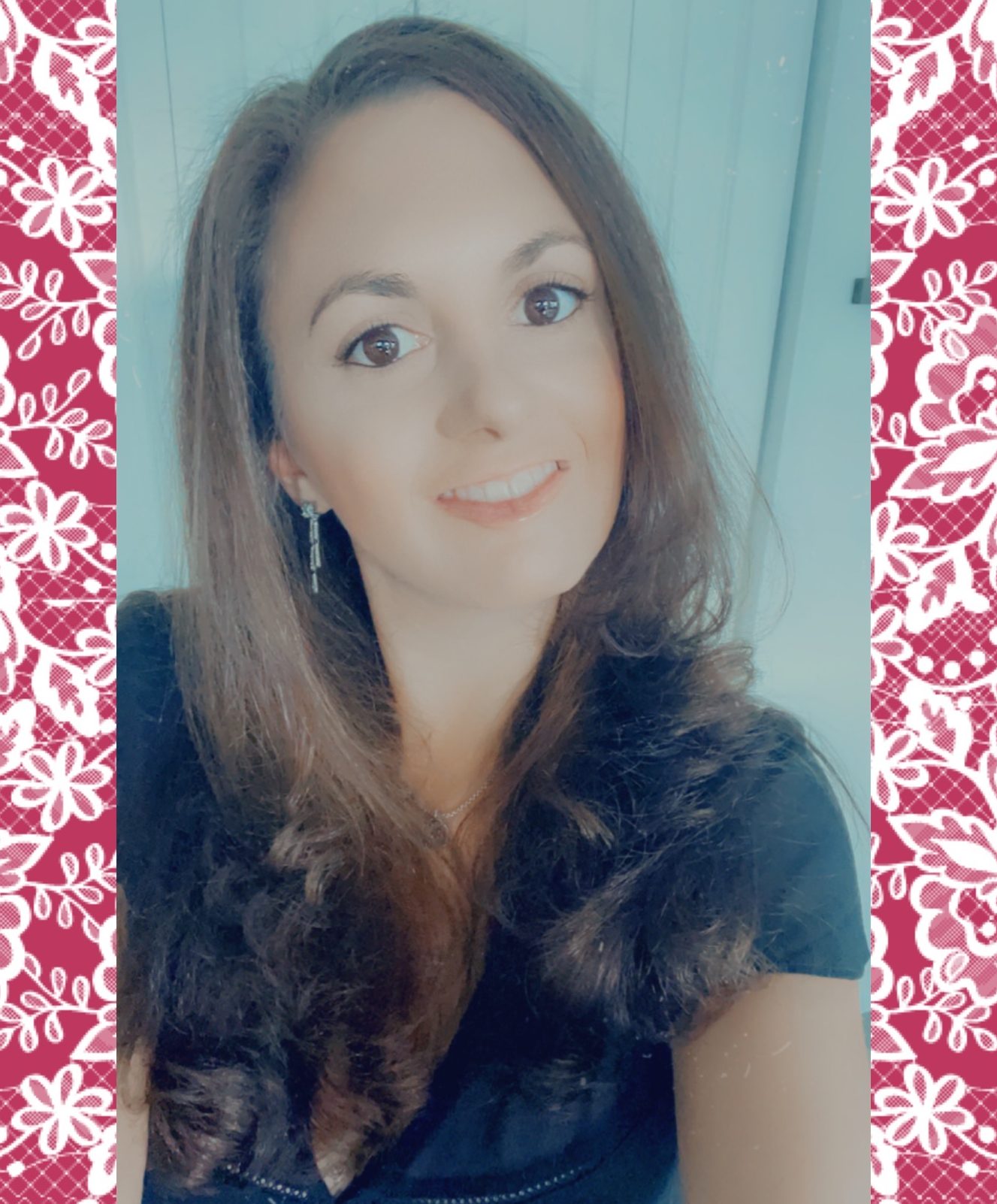 Hey there! I'm the owner & author of Life Is Homemade (the blog), as well as Mad About Madeleines. I hope you enjoyed some of the delicious recipes, how-to's, DIYs, & product reviews I blogged about. Thank you for your previous support I hope you stick around on my new journey with Mad About Madeleines.