Sweetened toasted coconut flakes, oatmeal, and a dark chocolate drizzle. These lightly sweetened bite-sized cookies are sure to please any coconut oatmeal cookie fan!
Jump to Recipe
This post contains affiliate links. That means if you click on any links, sales made through such links will reward me with a small commission – at no extra cost to you. I only promote companies or products I personally use or believe in.
---
I have another delicious coconut recipe for you! I'm sure you have all noticed I love baking and particularly from scratch! Today I wanted to share this easy bite-sized dessert that's perfectly coconutty! These little bites are perfect for any get together or party. My husband says they are like Pringles once you pop you can't stop!
In my post for Toasted Coconut Madeleines, I mentioned my late love for coconut. I'm not sure why but I always strayed away. It wasn't until I met my husband (12 years ago!) that I started to like coconut. In the past 5 years is probably when I started to love it. I believe my husband was the reason I even tried it. I'm not going to lie I'm picky! I can say though I always know what I like my not liking coconut was because I just wouldn't try it. He really likes coconut and I had made a few things for him which made me grow a love for it!
---
How did you come up with Toasted Coconut Oatmeal cookies?
To tell you the truth this was a tester recipe that I did not expect to turn out as delicious as they did. I finally perfected my toasted coconut madeleines and had a lot of leftover toasted coconut so I looked up a bunch of recipes and took what components I liked to create this one. I wasn't even going to add the dark chocolate drizzle but that's what makes these extra special!
When I first made these toasted coconut oatmeal cookies I noticed they reminded me of something. Anyone who lives in the southeast I am sure you know about Publix supermarkets. If you have ever had Publix calypso cookie these will remind you of those but without the pecans and an added dark chocolate drizzle, they have a bit of a different texture but super delicious!
---
Can I use unsweetened coconut?
If you like a not sweet cookie then sure but be warned there won't be much sweetness. If you only have unsweetened on hand I would suggest adding more sugar to the recipe to give back a bit of the sugar that was lost. I would suggest adding an extra tablespoon to compensate for this recipe.
---
Do I need to toast the coconut?
You can skip it but you won't have the toasted coconut flavor. You can also buy pre-toasted coconut but I prefer to toast my own. For this recipe, you don't need much so toast 1 cup of sweetened coconut flakes at 325 for 5-10 mins stirring every few mins until golden brown.
---
Can I skip the milk?
No, I wouldn't skip the milk, if you have an allergy then use almond milk or coconut milk. I have used these kinds of milk in baking and it hasn't changed the recipes since it is also a little bit. Milk provides a little more stability and that crunchy/crumbly texture so don't skip it or your cookie may be extremely dry and fall apart.
---
Can I skip the dark chocolate drizzle?
You can but I found that it takes this cookie up a notch. The cookies are good on their own but if you don't mind chocolate or maybe caramel add a little drizzle. Plus the drizzle makes them look fancy!
---
Toasted Coconut Oatmeal Cookies
Sweetened toasted coconut flakes, oatmeal with a dark chocolate drizzle. These lightly sweetened bite-sized cookies are sure to please any coconut oatmeal cookie fan!
Equipment
Stand Mixer

Cookie Sheets

Mini Cookie Scoop
Ingredients
1

stick

unsalted butter softened

3

tbsp

white sugar

3

tbsp

brown sugar

1

cup

all-purpose flour

3/4

cup

old fashioned rolled oats

3/8

cup

toasted sweetened coconut shreds

1/8

tsp

salt

1/4

tsp

baking soda

1/2

tsp

baking powder

1

tbsp

milk

1/8

tsp

coconut extract

1/4

tsp

vanilla extract

1/2 of a 3.5

oz

72 % dark chocolate bar

for the drizzle
Instructions
Line 2 cookie sheets with parchment paper and set oven to 375 degrees.

In a medium bowl combine flour, oats, toasted coconut shreds, salt, baking powder, and baking soda, set aside.

In a stand mixed combine butter and sugars until creamy. Add extracts and milk and mix until combined.

Add flour mixture to butter mixture and mix until dough forms.

With a small, or mini cookie scoop form balls and slightly smoosh down.

Bake 8-10 mins, rotating halfway through. The cookies are done when they are lightly browned around the edges. Allow to fully cool before drizzling dark chocolate.

Melt half of a 3.5 oz 72% dark chocolate bar and mix with a spoon until smooth and no lumps. Take a small cookie sheet and line with parchment paper line your cookies on the sheet pan and with the spoon drizzle the chocolate over each cookie. Put your sheet pan with cookies in the freezer for 5 to 10 mins until the chocolate is set. Repeat the process if you could not fit all cookies on a cookie sheet.
Notes
Keep in an airtight container for 1-2 weeks.
I hope you enjoy these as much as we do! If you make these please tag me!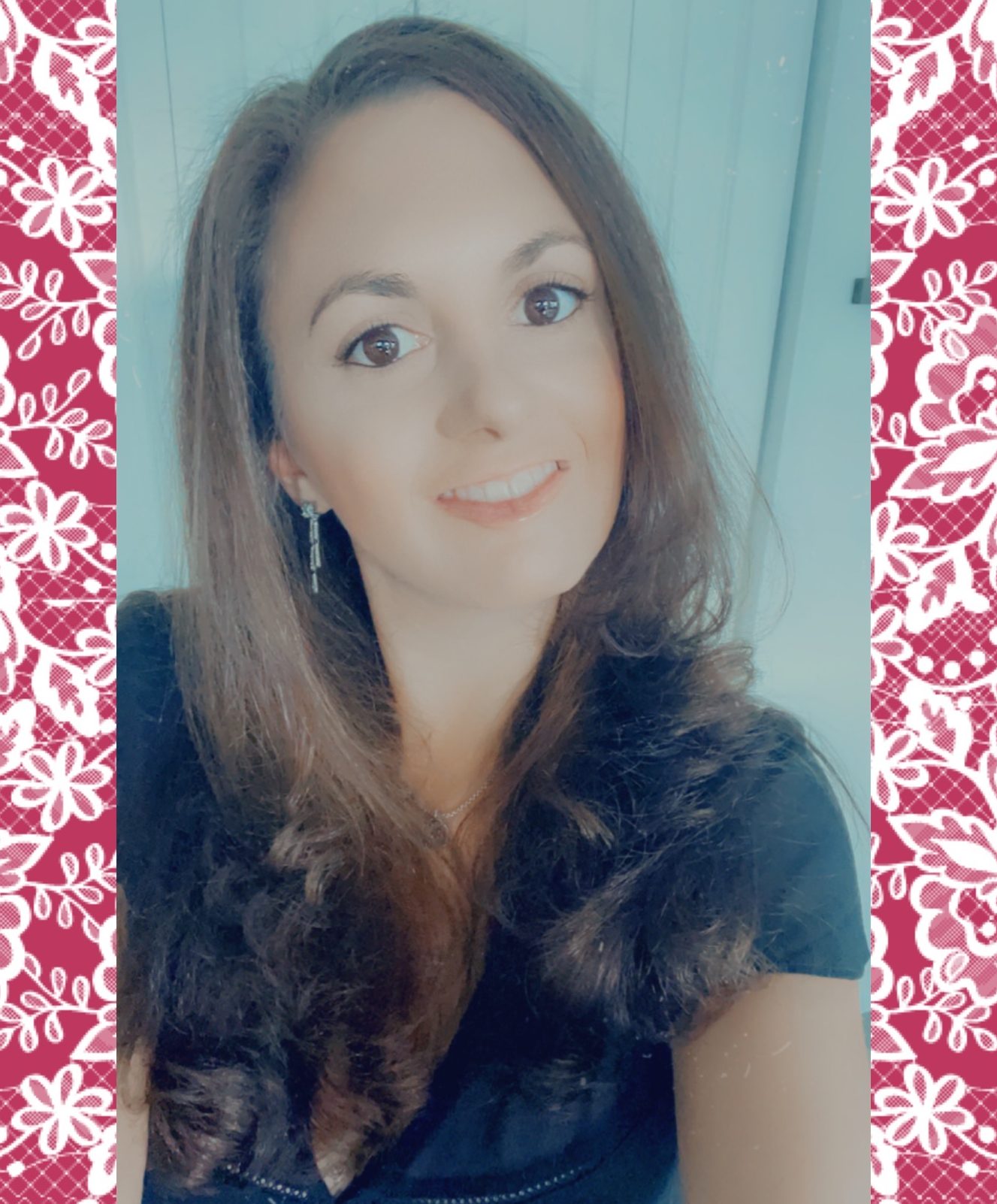 Hey there! I'm the owner & author of Life Is Homemade (the blog), as well as Mad About Madeleines. I hope you enjoyed some of the delicious recipes, how-to's, DIYs, & product reviews I blogged about. Thank you for your previous support I hope you stick around on my new journey with Mad About Madeleines.