This easy yet gourmet quiche not only has bacon and gruyere but mild cheddar, roasted garlic, marsala red onions, rosemary, and thyme!
Jump to Recipe
This post contains affiliate links. That means if you click on any links, sales made through such links will reward me with a small commission – at no extra cost to you. I only promote companies or products I personally use or believe in.
---
With soup season on the rise, I thought it was time to share this easy side of a gourmet quiche, a little time consuming but it will knock your socks off. Though this isn't necessarily a fall recipe I felt with rosemary and thyme as the herbs it seemed a bit fall/winter to me, but you could definitely enjoy Bacon Gruyere Quiche all year long!
Quiche is amazing but I honestly didn't know I loved it until the last few years. To be completely honest I never liked eggs as a kid, I never even cared for cheese. I was one of those kids who would peel the cheese off of pizza! I know I know I could! As I have aged so have my taste buds. It has opened me up to things I definitely would never have tried. Unfortunately, it doesn't baud well for my husband's wallet.
Going out to eat sometimes can be a challenge, my husband wants bar food and I want gourmet anything. So sometimes we agree to disagree. Now don't get me wrong we do cook quite a bit and I cook for him too but if I cook something he isn't in the mood for then I feel as if I cooked for nothing. I have gotten into the habit of the age-old question "what do you want for dinner?" his reply is usually I don't know we will discuss later. I don't mind cooking but I hate having to drop everything to go out buy groceries then cook right away, I prefer to be organized and know a few days to a week prior. So Bacon Gruyere Quiche is a perfect meal prep recipe. Make it once and this makes plenty, freeze the leftover slices for those days you don't know what to eat!
---
How did you come up with this recipe?
Bacon Gruyere Quiche is a 2 part recipe because I used a crust from Inspired Taste but I used a basic quiche recipe from Good Things Baking. I have made quiche in the past and sometimes they come out too cheesy or too bland but I loved this one.
---
Did you change anything in the pie crust recipe?
I did not change much, I kept the recipe very similar but I added herbs to season it as I did with my Spiced Pumpkin Pop-Tarts (but not the same seasonings and skip that sugar). The other difference is that while testing the Bacon Gruyere Quiche I found that an entire recipe for pie dough was too much but half wasn't enough so the ratios are different than inspired taste but it is their recipe.
---
---
What are the changes for the quiche recipe?
The basics of the recipe are there, I did not like using a premade pie dough so I made my own as I explained above. One time when I was making my Instant Pot Butternut Squash and Cauliflower Soup I decided to save 2 of the roasted garlic cloves and I used the other half of the red onion to make more of the marsala red onions. I understand making the Bacon Gruyere Quiche you may not want to roast an entire head of garlic for this recipe but you can always roast it and use it on bread, or in another recipe, save it for later or you can skip it if you'd like but I love to brush the crust with the roasted garlic. I also added rosemary and thyme. Her recipe called for just sharp cheddar cheese and I used a mixture of gruyere and mild cheddar. I basically took her recipe and added a lot more flavor.
---
Can this be made Gluten-free?
I haven't tried it but I would recommend replacing the flour with Bob's Red Mill GF Baking Flour on a 1:1 ratio. Besides the crust, you won't need to worry about changing anything else. Alternatively, If you don't want to make your own crust then buy 2 premade 9-inch Gluten-free crusts, just be warned there may be leftover dough.
---
Can this be made Dairy-free or Vegan?
I also haven't tried making this DF or vegan as there is a lot more involved but I have done some research for you. For the bacon, I have heard great things about Sweet Earth Benevolent Bacon. There are vegan mild shredded cheeses out there like Violife. For the gruyere cheese, I have not been able to find anything to purchase but you can make your own vegan gruyere cheese using this recipe from Mary's Test Kitchen.
To replace the eggs and milk I found a vegan tofu free quiche recipe that I think should work really well with the other ingredients I added in, go to Ela Vegan for her vegan quiche. I would recommend just using her chickpea "egg batter" to replace the egg and milk mixture in my recipe. I have read over hers and she does state you can add vegan cheeses and meats so once you have finished making the vegan egg mixture go ahead and add the seasonings I suggest and then follow my recipe.
---
Serving suggestions?
Bacon Gruyere Quiche is great on its own but if you want to make it go a long way I would suggest pairing it would a soup or salad. You can also have a very small slice to accompany just about any meal.
---
How to make Bacon Gruyere Quiche
Start by making the pie dough. I like to make mine at least 2 hours if not 24 hours before I plan to make the quiche. Your next step would be to roast the garlic if you plan to use it, you can make the garlic the day prior and you can also even make the marsala onions and bacon a day in advance and store in the fridge. You can toss the garlic and the onions into the microwave to get them to a more spreadable consistency. If you plan to make the garlic, bacon, and onions on the same day you bake your quiche I recommend taking your dough out for 5 mins while the garlic is just about done. Roll your dough out to 1/4 thick and place the rolled dough into a 9.5-inch pie plate and push it into the dish so there are no bubbles underneath. When your garlic is done set the oven to 375 put parchment paper onto the pie crust then add your pie weights. Blind bake for the required time and while baking get your bacon cooking. Once your bacon is done set aside and cook the red onion in the bacon fat, cook them until just about caramelized then add in marsala wine, let the wine cook down and evaporate and your onions are done. Once your crust is ready get the egg mixture together. Slather the garlic cloves onto the crust then do the same for the marsala red onions. Sprinkle the bacon over the onions and then add your cheese, finally add in the egg mixture and bake until set, about 40 mins.
---
Bacon Gruyere Quiche
This easy yet gourmet quiche not only has bacon and gruyere but mild cheddar, roasted garlic, marsala red onions, rosemary, and thyme!
Equipment
9.5-inch pie plate

pie weights

Rolling Pin
Ingredients
Pie Dough
1 & 1/8

cup

all-purpose flour plus another 3/4 separate

or GF flour

1/4

tsp

dried rosemary

1/4

tsp

dried thyme

1/8

tsp

garlic powder

1/2

tsp

kosher salt

1.5

sticks

very cold butter cut into cubes

or vegan butter

3-6

tbsp

very cold water water
Egg Filling
5

slices of bacon

or vegan bacon

half

a red onion

1/8

cup

marsala wine

2

roasted cloves of garlic

6

eggs

see notes for the vegan version

3.5

oz

shredded gruyere cheese

see notes for the vegan version

2.5

oz

shredded mild cheddar cheese

or buy vegan mild cheddar

1/2

cup

2 % milk

or almond milk

1/2

cup

heavy cream

or silk heavy cream alternative

salt and pepper to taste

1/4

tsp

dried rosemary

1/4

tsp

dried thyme
Instructions
Pie Dough
To a food processor add 1 and 1/8 cups of flour, then add salt and herbs. Pulse 2 to 3 times until thoroughly combined.

Scatter the very cold cubes of butter over flour and process until a dough or paste begins to form, about 15- 30 seconds. (at this point all of the flour should be coated).

Scrape the food processor bowl down, redistribute the flour-butter mixture then add the remaining 3/4 cup of flour. Pulse 4 to 5 times until flour is evenly distributed. (Dough should look a little crumbly and a bit broken up).

Transfer the crumbly dough to a medium bowl and sprinkle ice water over the dough mixture — start with 3 tablespoons and add from there. Using a rubber spatula, press the dough into itself. The crumbs will begin to form larger clusters. If you pinch some of the dough and it holds together, it's ready. If the dough falls apart, add 2 to 3 more tablespoons of water and continue to press until the dough comes together.

Remove the dough from the bowl and place in a mound on a clean surface. Work the dough just enough to form a ball. Wrap the disc with plastic wrap and refrigerate at least 1 hour, and up to 2 days. (since I live in Florida I usually let it sit at least a day) You can also freeze it for up to 3 months (just thaw it overnight in the fridge before using).
Garlic, marsala red onion, bacon prep
If you plan on using roasted garlic on the crust preheat oven to 400 degrees and cut enough of the top of the head of garlic off so your cloves are exposed. (if not then skip down to the 4th step).

Take a large enough square of aluminum foil put your garlic in the center then generously drizzle olive oil in it and add some salt, create a tight seal so no oil leaks out and the garlic will roast perfectly inside.

Bake for 40 min, you know it is done when the cloves are slightly browned. With a knife see if you can squish the clove if so, at this point if you were to squeeze them the cloves should squirt out like toothpaste, don't squeeze yet, just set to the side until your ready to spread onto the blind-baked pie crust. 

While the garlic is roasting, in a skillet cook bacon and set aside for later, keep the bacon fat for cooking the red onion.

Cook red onion in bacon fat until slightly caramelized add a little bit of salt then Marsala wine cook down until the onions have absorbed the marsala wine. Set aside.
Pie Crust and blind baking
Take your pie dough out for 5 min and preheat the oven to 375.

On a lightly floured surface roll your dough out to about 1/4 inch thick.

Place pie dough in a 9.5-inch pie plate and push down assuring there are no air bubbles between the pie plate and dough.

Once your dough is in place cut off excess dough and dock the pie crust (poke it every inch or so with a fork).

Line the unbaked dough with parchment paper and fill with pie weights/beads. Bake for 15 mins then remove the weights and parchment paper baking another 15 mins.
Quiche filling and assembly
In a medium bowl, beat together the eggs, milk, salt, pepper, and seasonings until smooth.

Once the crust is ready take your garlic cloves (if using) and spread over the crust.

Next spread the marsala onions over the garlic and place chopped up bacon on top, then add your cheeses.

Pour the egg/milk mixture over the other fillings then return the quiche to the oven baking for another 35-40 mins or until the center is set when you jiggle it. Alternatively, you could insert a knife in the center and make sure that it doesn't have raw egg on it when removed.

Once the quiche has baked, remove it from the oven and let it cool, and set for at least 15 minutes. Refrigerate within 2 hours of baking.
Notes
Make the roasted garlic, bacon, and marsala red onions one day prior to make it easier on yourself. Reheat roasted garlic and marsala red onions in the microwave for 5-10 seconds for a spreadable consistency.
The roasted garlic can be used in other recipes, you can also store in the fridge for a few days and use it for something else, or spread it on bread! 
To make vegan gruyere cheese click here
To make vegan tofu free chickpea "egg batter" click here
Store leftover quiche covered in the fridge within 2 hours of cooling.
Keep quiche in the fridge for 3-4 days or freeze up to 3-4 months.
Reheat in the oven at 350 for 15-20 mins or 30-35 if frozen. No need to thaw.
Store as individual slices as you can only reheat once. 
If you give this recipe a try please tag me @LifeIsHomemade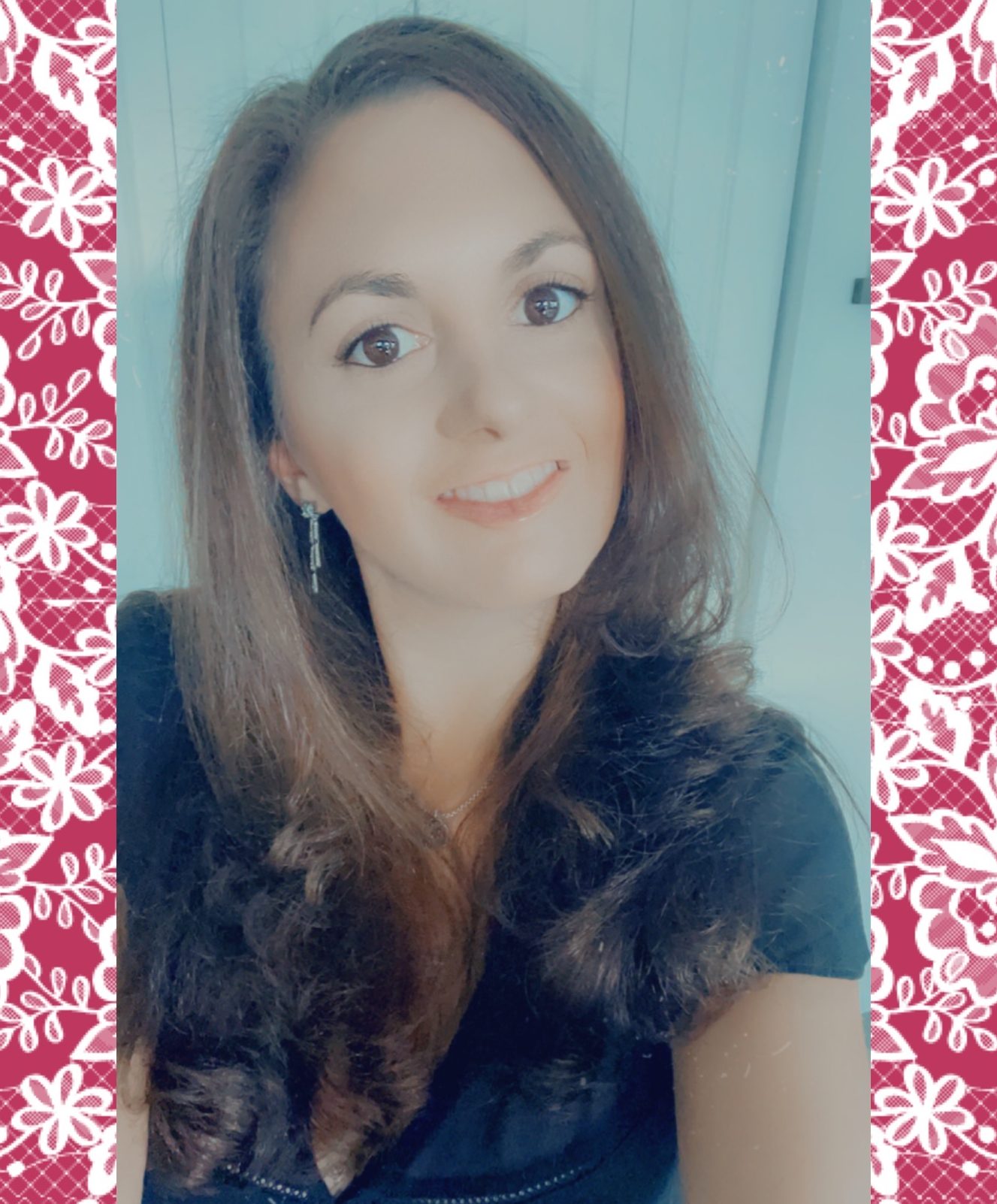 Hey there! I'm the owner & author of Life Is Homemade (the blog), as well as Mad About Madeleines. I hope you enjoyed some of the delicious recipes, how-to's, DIYs, & product reviews I blogged about. Thank you for your previous support I hope you stick around on my new journey with Mad About Madeleines.