Wall decals and hooks are the perfect way to create an easy and inexpensive entryway feature wall that is not only cute but functional!
This post contains affiliate links. That means if you click on any links, sales made through such links will reward me with a small commission – at no extra cost to you. I only promote companies or products I personally use or believe in.
---
Welcome back! Today I want to talk about a budget-friendly and very easy way to make your entryway a little nicer looking. It is always nice to have a hall tree, like the ones that are all in wood with the hooks and a bench all in one. Unfortunately, when you are tight on space and budget I have your back!
---
Why a DIY entryway feature wall?
As you have probably noticed I like to keep things neat and tidy judging by my post on My Favorite Space Saver For Shoes. After living in our townhome for a few months I wanted some sort of entryway furniture and some wall-mounted hooks. I really wanted to buy a cute hall tree with a bench and built-in hooks but unfortunately, I am very short on space in the area by the door. The entryway table even had to be very shallow so it doesn't infringe on you hitting it when the door is open. This idea actually started as just a piece of furniture and then I added wall hooks above the furniture. This idea was all good and great for a while, I really enjoyed having my items hung up out of the way. That was until you remove them and notice the eyesore of scuff marks all over the place! That is why I decided to add a little wall décor to my entryway and made it a feature wall!
---
Why wall decals?
I chose to do wall decals instead of wallpaper, paint, or tile because it is definitely one of the most inexpensive ways to create something pretty on a budget. Not to mention if you aren't super-duper handy then these wall decals are great. I also really love that they are not permanent. I like that I can move them around as much or as little as I want until I am happy with where they lay.
---
Why did you chose a mural style vs tiles?
So I totally could have gone with wall decal tiles but I steered away from that for a couple of reasons. One they are actually more expensive than doing the mural style decals. The other reason is that I didn't want something that would take me forever to put up, I wanted something that was pretty yet functional and very simple to align versus something that had to be perfectly aligned.
---
Was it hard to add the wall decal around the wall hooks?
No, actually the one I bought can be put up to be tighter or more spread out. It is up to you how you want them to look.
---
Do they last long?
Yes! I would consider that area a high traffic area and I have had them up for 2 years without them falling down. I had another wall decal Live Laugh Love, on another wall but after 5 years recently just took it down not because it was falling apart, just because my taste changed
---
Can I take them down and reapply them to another wall?
YES! That is the beauty. If you decide you want them in a different room or don't want them there for a holiday or something, they are very easy to remove and not damage your walls.
---
Do I have to use an entryway table or can I do a bench?
You can do whatever you please to create your very own DIY entryway feature wall! There are so many different styles of wall decals and different furniture you can use to create a cute little entryway feature wall that is unique to your style.
---
Why didn't you use a bench instead of an entryway table?
I would have loved to do a bench, unfortunately at the time, I was purchasing they didn't have another that was shallow enough to fit in that area.
---
Why do you only have 3 hooks? Can I use more?
I only did 4 hooks because I felt like I wouldn't need more space than that. You can use as many or as few wall hooks as you would like. It all depends on your space and how much hanging you need. Be aware if you are hanging above an entryway table that you need to account for any picture frames or décor you put on the table. You wouldn't want to add a wall hook too low that would make your bag, backpack, or jacket cover your table décor. As you can see from my photos I can move the jacket up a hook and fix the bag if need be to be higher but once those hooks are wall-mounted you can't exactly move them around without having a random hole in the wall.
---
Can I use command hooks instead of wall-mounted ones?
Sure, just keep in mind those may fall down if you put something too heavy on them. I personally love command hooks for small lightweight things that won't break something but I wouldn't use them for my purse or backpack.
---
---
Where can I find some of these items?
Below I have linked some of the products I did use that are still available. As well as some other items I thought were pretty and trendy!
If you can't seem to find a decal that suits your style go to this amazon page!
---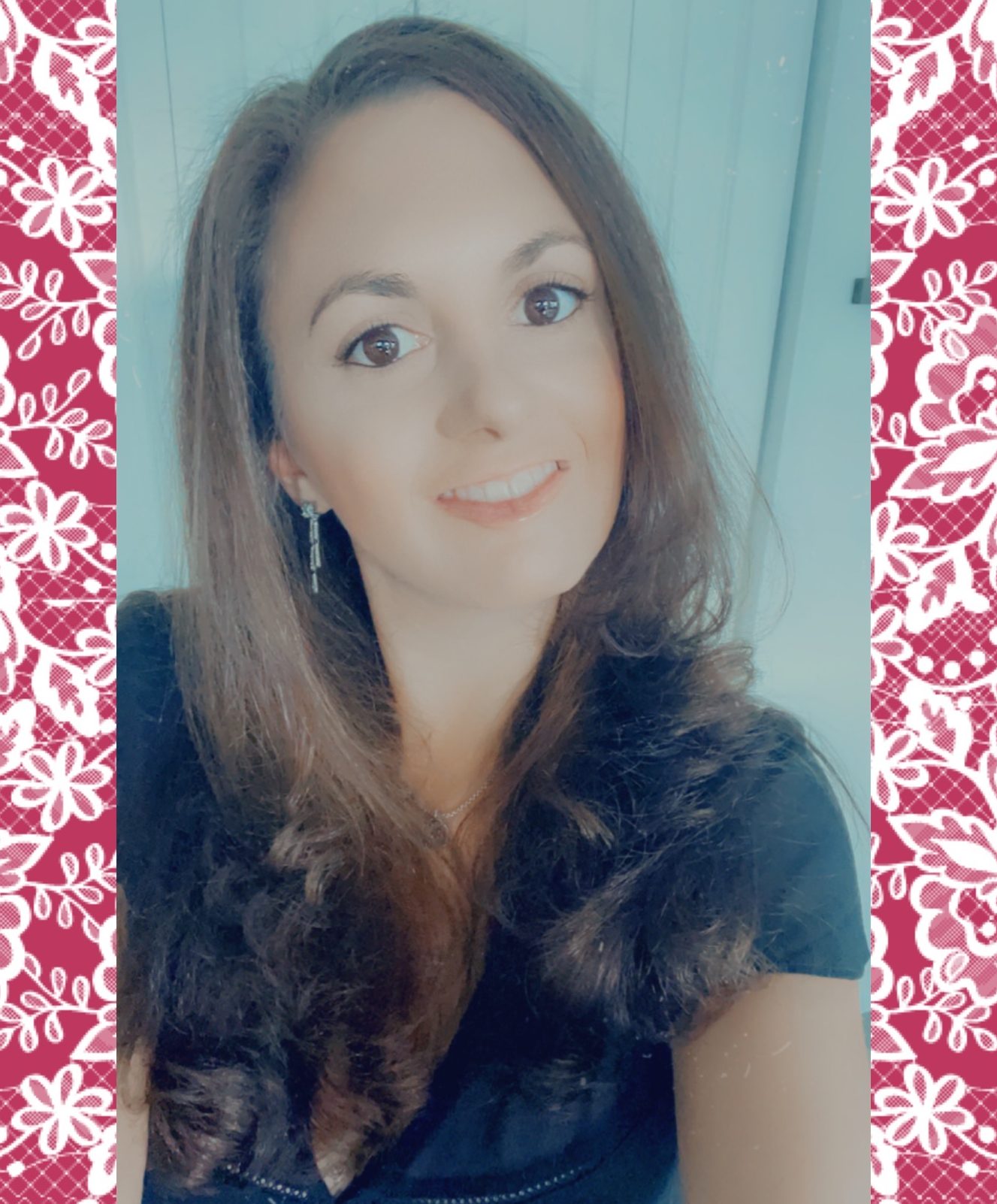 Hey there! I'm the owner & author of Life Is Homemade (the blog), as well as Mad About Madeleines. I hope you enjoyed some of the delicious recipes, how-to's, DIYs, & product reviews I blogged about. Thank you for your previous support I hope you stick around on my new journey with Mad About Madeleines.