This crumb cake is super moist and topped with double the crumb! If you love the crumbs on crumb cake this will surely please your pallet!
Jump to Recipe
This post contains affiliate links. That means if you click on any links, sales made through such links will reward me with a small commission – at no extra cost to you. I only promote companies or products I personally use or believe in.
---
Are you one of those people that tries to eat the cake off crumb cake first because there's just too much cake and not enough crumb? Well, you're not alone, that's why I wanted to share with you how I make crumb cake even better! Always make your own base cake and DOUBLE those crumbs!
My mom always made crumb cake when I was growing up and although hers was always awesome, the base was made from a box. As I got older I started baking a lot of items from scratch. Today I wanted to share this amazing crumb cake with you because I know sometimes it can be a little intimidating. Homemade is always better anyway don't you think?
---
How did you come up with Double Crumb Cake From Scratch?
This is a 2 part recipe. The cake is actually Paula Deen's recipe for Basic 1, 2, 3, 4 cake but I halved it because it would be too much cake for this recipe. The crumb recipe is my mom's, as I stated above she used to make this cake using a boxed cake and then make her own crumbs. I decided it was time to give this cake a much-needed reboot. I started to use Paula Deen's base and my mom's crumbs but then I decided to double my mom's crumbs, let me tell you this cake is divine.
---
Is Double Crumb Cake From Scratch hard to make?
This is a little tough to answer but I am going to say no because if you follow my instructions your cake should be perfect. Sometimes people have a hard time with crumbs cake because they either make the crumbs wrong or add the crumbs at the wrong time. If you put the crumbs on the cake right when you pop the cake in the oven your cake will be weird, the crumbs will sink and it may not even bake. If you wait too long to add the crumbs to your cake then it may be dry and your crumbs may fall off completely. There is a sweet spot where you add them at just the right time and then it's perfect.
---
Why is there so much butter?
If you ever watched Paula Deen back in the day in her adorable southern accent she always used to say "More Butter!!!" Whenever I eat or make crumb cake I always think of her, there are a few reasons why you need a lot of butter in this recipe. The butter not only plays a role in how the texture of the cake comes out but you can't really get those delicious butter crumbs without it. Without the butter, you are sacrificing taste and texture. My recipe doesn't use all butter, my mom always used a mixture of butter and margarine and I have never strayed away from how she bakes. Unfortunately, this recipe is not for a gluten-free, dairy-free, vegan, health-conscious diet but if you want a crown pleasing dessert Double Crumb Cake From Scratch definitely fits the bill!
---
What is the procedure like, do you have any tricks?
I do, there are a few factors to getting this Double Crumb Cake From Scratch right. Besides the information above I have a couple more tricks. When I make this cake I always use two 11×7 inch pans instead of one big pan. I find more even baking in separating the batter and crumbs into two rather than one. I take my pans and I put them inside of a very large cookie sheet but not before spraying them with baking pam!
Next, I put a thin layer of cake batter on the pans lightly dropping them on the larger pan or the counter to even out the batter out. You DO NOT want to fill these little 11X7 inch pans or you have too much cake and then it won't be a double crumb cake. I usually have enough batter left to make a mini vanilla loaf cake (or as my adorable 4-year-old niece calls it cheesecake). Once your batter is in the pan and as even as you can get it, put your cakes in the oven. This is important you want to bake the cakes for about 12 mins. In the 12 min time that the cake is in the oven, this is when you need to have your crumbs mixed and ready to go. I will usually make them prior to mixing up the cake but only do this if you know they won't get too soft, if your kitchen gets really hot I wouldn't recommend making the crumbs until your cake is in the oven.
Depending on your oven will depend on when it's time to add the crumbs. A rule of thumb I've always followed is if the batter is really wet or really jiggly don't add the crumbs. I add my crumbs right when the edges are slightly golden and pulling away from the pan a bit. Also if your top looks very light and looks like it is ALMOST set and sort of bubbly looking but ever so slightly jiggly in the center you can add your crumbs, if you wait any longer at that point it's too late. DO NOT wait until your cake is almost fully baked or it will be a very dry cake. Since there is double the crumb on this cake it will bake a bit longer. So definitely add the crumbs closer to the point where the cake is just slightly jiggly and a little golden around the edges.
One more tip, make sure your butter and margarine are softened to room temperature for both your cake and your crumbs. You do not want the butter to be too soft for your crumbs or it makes become one big crumb or mess. I usually take all my butter and margarine out at the same time but if I don't make the crumbs before I make the batter then I'll stick the butter and margarine back in the fridge just for a couple of mins checking to make sure it doesn't get cold.
---
Double Crumb Cake From Scratch
This crumb cake is super moist and topped with double the crumb! If you love the crumbs on crumb cake this will surely please your pallet!
Equipment
Stand Mixer

Large Bowl

Large Cookie Sheet

Two 11×7 inch baking pans
Ingredients
Cake Batter
4

tbsp

unsalted butter softened

1/2 stick or 1/4 cup

4

tbsp

margarine softened

1/2 stick or 1/4 cup

1

cup

granulated sugar

2

large

eggs

3/4

tsp

vanilla extract

1 1/2

cups

all-purpose flour

1/4

tsp

salt

1/2

tbsp

baking powder

1/2

cup

milk

I use 2%
Crumb mixture
1 1/2

sticks

butter softened

or 3/4 cups

3

sticks

margarine softened

or 1 1/2 cups

1 1/8

cups

brown sugar

I use a mixture of light and dark

4 1/2

cups

all-purpose flour

2

tsp

cinnamon

or more if you like a lot of cinnamon
Instructions
Set the oven to 350 degrees and spray baking pam on two 11X7 inch baking pans.

For the cake, In stand mixer at low speed beat sugar margarine and butter just until blended. Increase speed to high; beat until light and fluffy, scraping bowl often.

Reduce speed to low; add remaining ingredients, increase speed to high beat about 1 to 2 minutes occasionally scraping bowl.

Pour a thin layer of batter into greased 11×7 baking sheets, make sure batter is evenly coating the bottom (you may need to spread it with a spatula and/or lightly drop cookie sheet on a towel on the counter.) 

Bake cake for 12 min or until it a slightly golden brown around edges and every so slightly jiggly in the center. 

While the cake is in the oven start making your crumbs if you haven't already. You will have leftover batter and you can make little cupcakes with it or a mini vanilla cake loaf in a small throw away loaf pan.

For the crumbs, dump all the ingredients in a large bowl and mix with your hands, make sure your butter and margarine are not too soft or that will result in one large crumb, make sure you mix thoroughly, once crumbs actually look like crumbs you are done (do not over mix, will make one big crumb/ball.)

You DO NOT want the cake to be fully baked when adding the crumbs nor do you want to be completely raw. After 12 min of baking the cake check to see how it looks, if it is lightly golden around edges and slightly pulling away from edges and the top isn't extremely jiggly only slightly jiggly this is the time to add your crumbs. 

Be careful not to burn yourself and work quickly evenly distributing the crumbs on top of both cakes once you are done put it back in the oven. 

Bake for another 25-35 mins until your crumbs seem slightly set and the cake underneath is baked, you can use a toothpick to check, if nothing is on your toothpick your cake is done. Let cool completely before adding confectionary sugar then serve.
Notes
Make sure butter and margarine are room temperature
If your kitchen isn't hot I would recommend making the crumbs mixture prior to mixing up the batter for the cake so you won't need to rush to make the crumbs during the 12 min window of baking the cake.
Do not over mix the crumbs.
DO NOT over bake the cake.
The sweet spot for putting the crumbs on the cake is when the cake is slightly golden brown around edges and slightly pulling away from the sides. Make sure the cake is set enough to hold the crumbs but not completely cooked. Your center can be slightly jiggly but set. If your cake is already brown your crumbs will not cook in time for your cake not to dry out.
Lasts about a week to two weeks as long as no one eats it all!
Unsure? Put your finger on the cake and check the texture. If you can push down slightly and it's liquid it's not ready, if you lightly push down a little and its sort of set and jiggly you're ready to add your crumbs.
I hope you will give this Double Crumb Cake From Scratch a try. If you do tag me!

If you enjoyed this recipe you may also like these.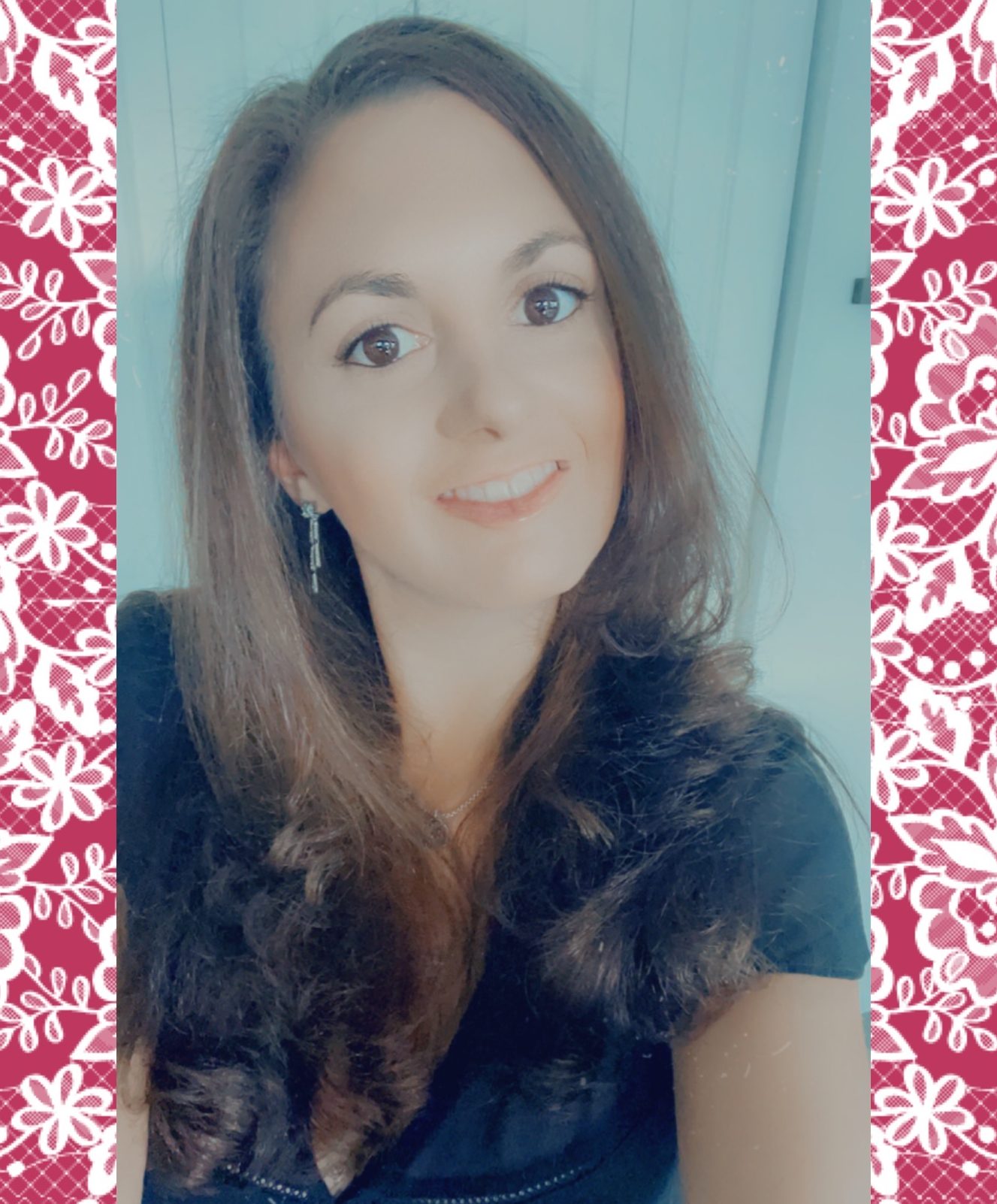 Hey there! I'm the owner & author of Life Is Homemade (the blog), as well as Mad About Madeleines. I hope you enjoyed some of the delicious recipes, how-to's, DIYs, & product reviews I blogged about. Thank you for your previous support I hope you stick around on my new journey with Mad About Madeleines.