Chocolatey, creamy, and chewy these oreo cookie bars will be your favorite homemade dessert!
Jump to Recipe
This post contains affiliate links. That means if you click on any links, sales made through such links will reward me with a small commission – at no extra cost to you. I only promote companies or products I personally use or believe in.
---
Have you tried my Easy Homemade Oreos or my Easy Microwave White Chocolate Pudding? If you haven't that's okay this dessert combines both! Oreo Cookie Pudding Bars can be completely from scratch or semi-homemade using a boxed pudding. I personally think making your own pudding without boxed ingredients is so much better than store-bought, trust me! I get it though, if you already have a box in the pantry then use that.
When I was a kid we never thought to make our own store-bought cookies, my mom and dad were never really the biggest of Oreo fans so Oreo desserts at home were pretty rare. I used to only have Oreo desserts out at a restaurant so when I figured out how to make homemade Oreos from scratch and my own pudding I knew I had to come up with something amazing! You seriously can't go wrong with Oreo cookie bars!
---
Where did Oreo Cookie Pudding Bars come from?
When I made the Oreo cookie recipe I already had in mind that I wanted to do something with just the cookie part of the Oreos. I decided to make a second batch a couple of days later excluding the vanilla cream filling and using the chocolate cookie dough in an 11×7 inch baking pan. I knew my Easy Microwave White Chocolate Pudding would go really good with this chocolatey base! Knowing what I was planning I made my pudding in advance and then made the cookie bar and combined the 2 to create these delicious Oreo cookie pudding bars!
---
Can I make Oreo Cookie Pudding Bars Vegan?
Yes, although I haven't tried it, it should definitely work since there aren't many ingredients to change. For the cookie base, the only ingredients needing to be swapped out would be the butter and the milk. You would need to use vegan butter and almond, coconut, or oat milk. If you have a different preference for milk I am sure it would be fine considering there isn't much milk in the cookie part of the recipe. For my white chocolate pudding, I have made the regular chocolate version with vegan ingredients and I had great success. If you decide to use my Easy Microwave White chocolate pudding the vegan version is within that post.
---
Is this hard to make?
No, actually I think this is probably even easier than my Oreo cookies themselves. Making the pudding is so easy it only takes 5 minutes to put together (although it needs to set for at least 2 hours). The cookie dough is easy as well, I have all my little tips within the recipes. Once your pudding is set and your cookie bar is cooled, assembling the Oreo Cookie Pudding Bars are a synch!
---
Procedure
First off you want to make sure you make your white chocolate pudding first regardless of making boxed or homemade. Always let your pudding set (usually 2 hours) and your base cool before combing them. Next, you will make the chocolate cookie dough in your kitchen aid mixer, then roll 8 balls of the dough smoosh down and bake the cookies. Then with the remaining dough, you will press it in an 11×7 inch baking pan, make it as even as you can, and bake. Allow cookies and cookie base to cool completely. Once your pudding is set and your cookie base is cool spread the white chocolate pudding on the chocolate cookie base making sure it's even. Finally, crumble 3 of your 8 cookies (or more if you like a lot of chocolate) over top of the white chocolate pudding let chill for an hour, and viola Oreo Cookie Pudding Bars!
---
Oreo Cookie Pudding Bars
Chocolatey, creamy, and chewy these Oreo cookie bars will be your favorite homemade dessert!
Equipment
Stand Mixer

11×7 inch baking pan
Ingredients
1 1/4

cups

all-purpose flour

½

cup

unsweetened natural cocoa powder

1/4

tsp

espresso grinds

1

tsp

baking powder

1/8

tsp

salt

1/2

cup

unsalted butter softened

or vegan butter

1

cup

granulated sugar

1

tsp

vanilla extract

1/4

cup

milk

2% is what I use but you can use a vegan alternative.

2 1/3

cups

prepared white chocolate pudding
Instructions
Preheat oven to 350 degrees and lightly spray an 11×7 inch pan with baking pam set aside and line one small cookie sheet parchment paper.

In a small bowl combine the first 5 ingredients, set aside.

In a stand mixer beat butter on a high spread for 1 min or until creamy. Make sure you scrape the bottom and sides of the bowl then add your sugar and mix on medium speed until combined.

Add your vanilla to the butter/sugar mixture and mix until just combined. On low speed add your flour (the dough will be extremely dry looking, scrape down the bottom and sides of the bowl then add the milk and mix on medium speed until dough forms.

Using a medium cookie scoop make 8 balls of dough, you will have enough left over for the cookie base set the balls on a parchment-lined cookie sheet. Slightly smoosh the dough balls down to about a half-inch thick (be careful not to make too thin).

Bake the 8 cookies for 15 min at 350 and let cool in the pan for 5 mins.

In the 11×7 inch pan press the remaining chocolate cookie dough into the pan making it as even as possible.

Bake cookie bar at 350 for 25-30 mins making sure the bar is pulling away from the sides and the edges look slightly crunchy. I wouldn't go over 30 mins or your crust may get too crunchy.

Let cool completely, once your cookie is cooled to room temperature put your cooked and cooled white chocolate pudding on the chocolate cookie base and spread evenly. 

Take a 3 of your 8 baked cookies and crumble the cookies on top of the pudding. Refrigerate for at least 1 hour then serve.
Notes
Make sure your pudding is set and your base is cooled before adding the pudding to the base. Once assembled chill for one hour. This makes 15 bars, you can get 18 if you cut them smaller. Stays fresh for 4 days in the refrigerator.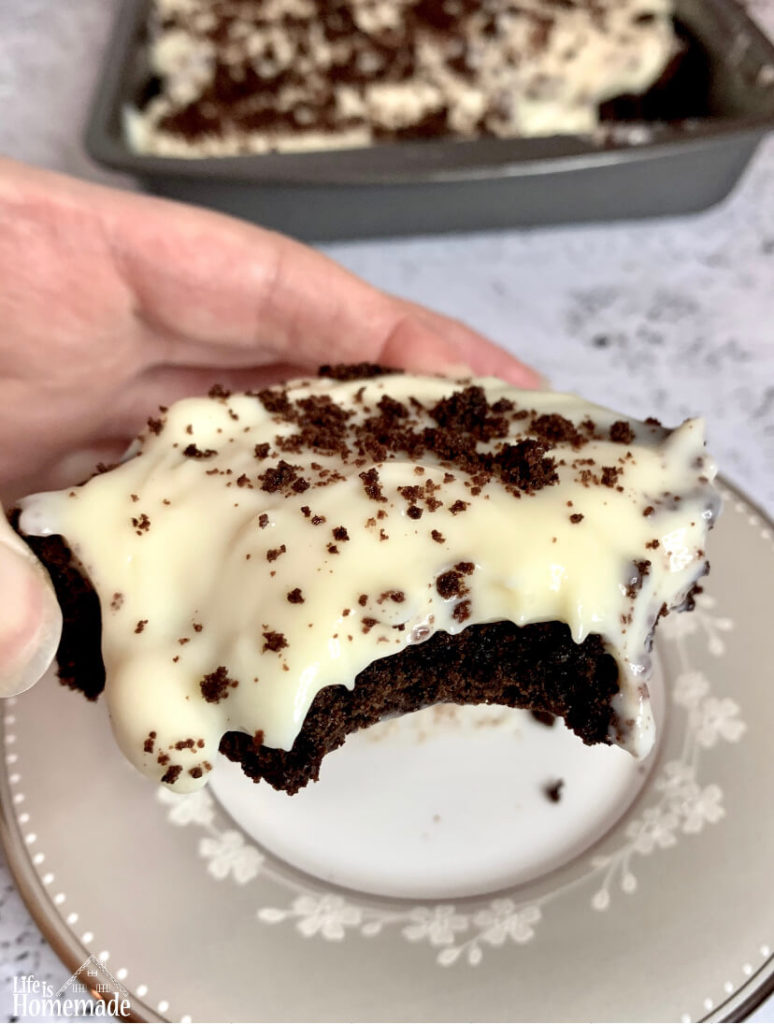 I hope you'll give these Oreo Cookie Pudding Bars a try! If you do I'd love if you tagged me on social media!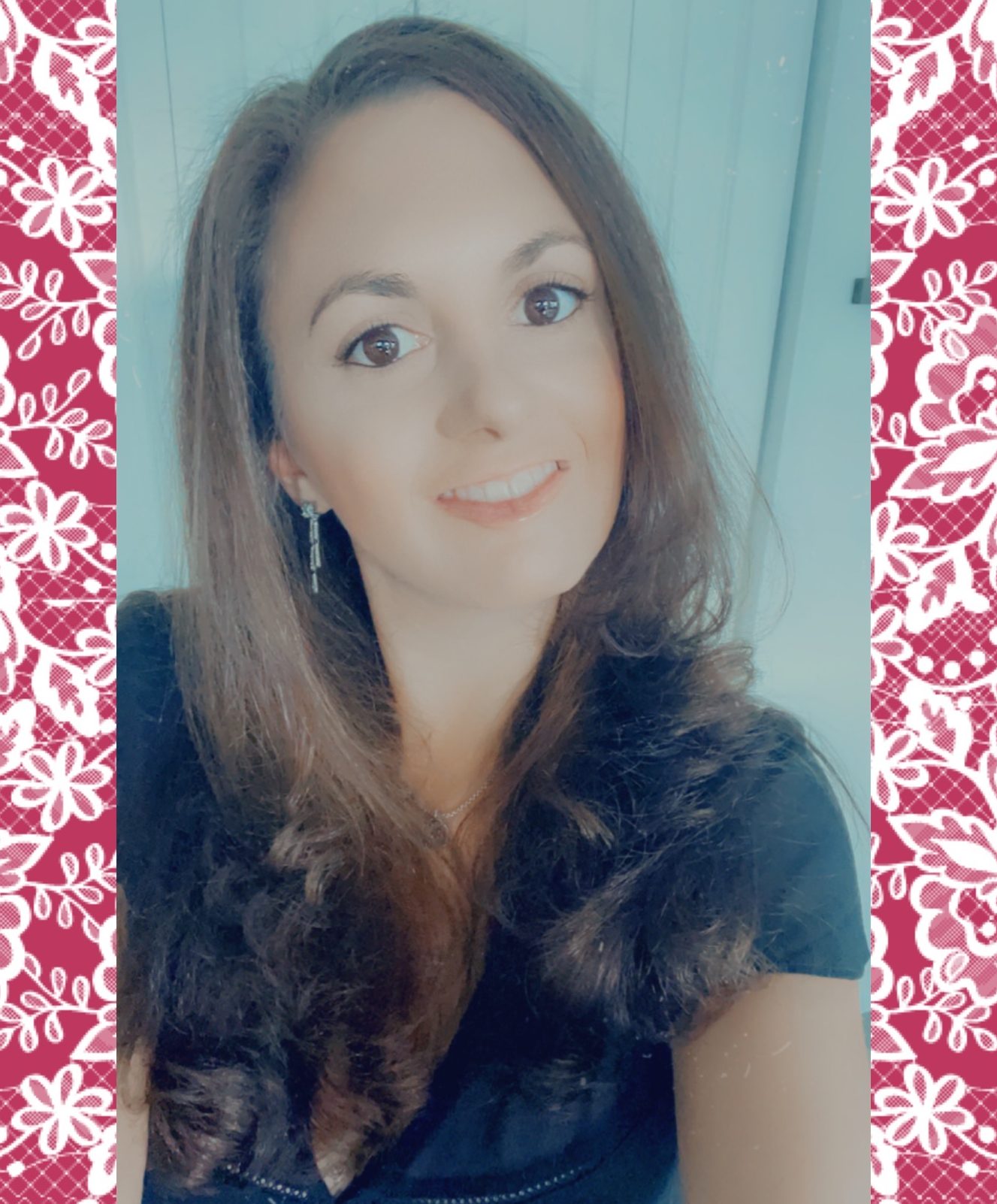 Hey there! I'm the owner & author of Life Is Homemade (the blog), as well as Mad About Madeleines. I hope you enjoyed some of the delicious recipes, how-to's, DIYs, & product reviews I blogged about. Thank you for your previous support I hope you stick around on my new journey with Mad About Madeleines.