Molasses and fall spices come together to create a perfectly spiced snap cookie!
This post contains affiliate links. That means if you click on any links, sales made through such links will reward me with a small commission – at no extra cost to you. I only promote companies or products I personally use or believe in.
---
Have you ever had a gingersnap? You know the kind of cookie I am talking about, it's a very crunchy cookie that snaps when you break it or bite it! I have ever so slightly rendered Coffee Glazed Molasses Cookies from Taste of Home to create a snap cookie specifically for you crunchy cookie lovers!
I don't know about you but I have always loved a traditional molasses cookie. When I was a kid I grew up on fresh cookies from scratch but we loved molasses cookies from the store. Even though my mom knew how to bake my dad always had other snacks around, we still had Oreos and some other cookies from time to time but for a molasses cookie we would usually eat those archway cookies! They were so good!! Who remembers those cookies with that icing? So perfectly sweet and spicy, I couldn't get enough!
A few years ago my sister introduced me to these Coffee Glazed Molasses Cookies and I really loved the cookie but I didn't care for the coffee glaze. Okay don't get mad at me, I absolutely love coffee, I drink it every day, I just didn't love a molasses cookie with a sweet coffee glaze. For some reason, it was just odd to me. I loved just the cookie it was so good, perfectly chewy the way I love them but I wanted to make them crunchy as I did with the Easy Homemade Oreos I posted a few weeks ago.
As I mentioned in my post for Soft Baked Biscotti Recipe, I don't usually like a crunchy cookie but I do from time to time. I guess I just need to be in the mood for a crunchy cookie in order to eat them. Also certain cookies are better soft or some are better crunchy. I guess for me it depends on my mood and the flavors. Today I wanted to share these lovely Spiced Molasses Snap Cookies wanted to appeal to my crunchy cookie lovers out there.
---
Is this recipe yours?
No, another wonderful baker came up with this recipe as I stated above. The recipe is from Taste of Home.
---
What did you change?
I completely got rid of the coffee glaze, as I said above, I just didn't feel like it belonged with this particular cookie. In her recipe, she rolls the dough balls into more granulated sugar. I have had this cookie enough times to know there is plenty of sugar in it and you don't need to add more to coat the outisde. I also swapped out the egg in place of milk to change the texture of the cookies. When I want a chewy cookie I'll keep the egg but if I want crunch I use milk to get a snap cookie.
---
Can I make Spiced Molasses Snap Cookies vegan and dairy free?
If you are familiar with vegan/df ingredients you can certainly try it but note that I have not tested it. I don't see why they wouldn't come out good if you have dabbled in veganizing baked goods.
---
Can these be made Gluten Free?
Sure, I have not tested it but I am confident you could easily swap out the all-purpose flour for bobs red mill gluten free all-purpose baking flour.
---
Spiced Molasses Snap Cookies
Molasses and fall spices come together to create a perfectly spiced snap cookie!
Equipment
Stand Mixer

Cookie Sheets

Medium Cookie Scoop
Ingredients
3/4

cup

unsalted butter softened

or vegan butter sub

1/2

cup

brown sugar

1/2

cup

granulated sugar

1/3

cup

molasses

1/4

cup

2% milk

or vegan milk sub

1

tsp

vanilla extract

2 & 1/4

cups

all-purpose flour

or bobs red mill gluten-free baking flour

2

tsp

baking soda

1 & 1/2

tsp

ground cinnamon

1

tsp

ground ginger

1/2

tsp

ground cloves

1/4

tsp

ground allspice

1/2

tsp

salt
Instructions
In a small to medium bowl whisk flour, baking soda, salt, and spices, set aside.

Preheat oven to 350°. Line 2 cookie sheets with parchment paper and set aside.

In the bowl of a stand mixer, cream butter, brown sugar and granulated sugar until light and fluffy. Then beat in the molasses, milk, and vanilla extract.

Gradually beat flour mixture into creamed mixture.

Using a medium cookie scoop creat rounded dough balls. Place 2-in. apart on parchment linned baking sheets. Slightly smoosh down with your hand.

Bake 10-15 minutes or until edges begin to set. Cool on pans 5 minutes. Remove to wire racks to cool completely.
Notes
If you like a chewy cookie you can swap out the milk for 1 egg or flax egg. For a less crunchy cookie bake for 10 mins For a very crunchy cookie bake for 15 mins Stays fresh in an airtight container for up to 2 weeks.
Have you ever made molasses cookies? Let me know in the comments below!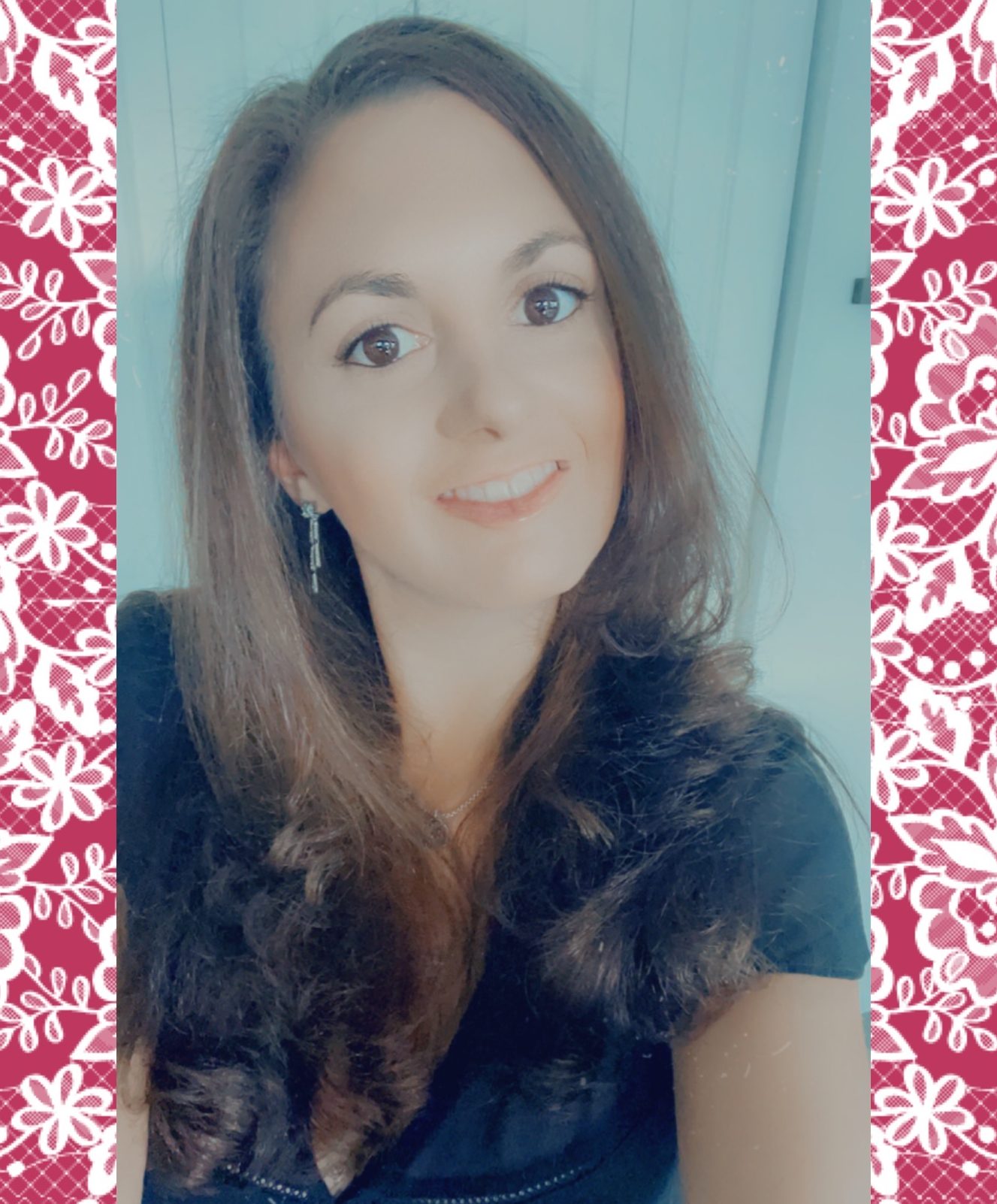 Hey there! I'm the owner & author of Life Is Homemade (the blog), as well as Mad About Madeleines. I hope you enjoyed some of the delicious recipes, how-to's, DIYs, & product reviews I blogged about. Thank you for your previous support I hope you stick around on my new journey with Mad About Madeleines.